Ask The Security Expert: Questions & Answers
Identity Management and Access Control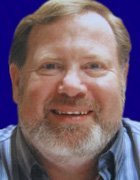 Randall Gamby is the information security officer for the Medicaid Information Service Center of New York (MISCNY). MISCNY manages and maintains the largest state-run Medicaid claims data warehouse in the United States. Prior to this position he was the enterprise security architect for a Fortune 500 insurance and finance company. His experience also includes many years as an analyst for the Burton Group's Security and Risk Management Services group. His coverage areas included: secure messaging, security infrastructure, identity and access management, security policies and procedures, credential services, and regulatory compliance.

Prior to joining Burton Group, Randall was a senior consultant and infrastructure designer for Fortune 500 companies, global organizations, and federal governments developing integrated systems for enterprise, national and worldwide deployments. With 20 years of experience, Randall is a founding participant in OSI communications development and was a representative for McDonnell Douglas Corporation (now Boeing Aerospace) in the Aerospace Industries Association, which worked for standardized interoperation between aerospace organizations and the U.S. government.

Randall recently rejoined SearchSecurity.com's Ask the Experts panel, and is ready to answer your questions!
Have a question for Randall Gamby? Email editor@searchsecurity.com!
Display in sets of: