Evaluate
Weigh the pros and cons of technologies, products and projects you are considering.
Database security products: A buyer's guide
This SearchSecurity Buyer's Guide on database security products explains why they're important for enterprises to deploy, as well as how to select and buy the right database security tools.
Introduction
The database security features available from relational database management system (RDBMS) vendors are only a small part of the overall database security picture. While some critical security capabilities are bundled with relational database platforms, many critical services for securing enterprise data are not; hence the need for database security tools from third parties.
These database security products provide a level of database security far beyond what RDBMS vendors offer directly to customers in their products, particularly in the areas of database vulnerability assessment, encryption, database compliance and test data management, tokenization and data masking. As a result, there are a number of reasons for organizations to leverage these database security products. And, as there are databases available to support most every application and business function, there is an equally varied set of requirements to boost database security through these third-party tools.
In this buyer's guide, readers will learn exactly what database security tools are, as well as the use cases and ways database security tools are used to boost enterprise security. It also lays out what enterprises need to know before making an investment into database security products, and presents direct comparisons of database security products, offering overviews of some of the top tools on the market today.
1

What is?

-
The types of database security products
Learn what database security add-on products are and how they work, as well as their role in protecting data in the enterprise data center.
Feature
Expert Adrian Lane explains why database security tools play a significant, if not the majority, role in protecting data in the enterprise data center. Continue Reading
2

Do I need?

-
The business case for database security products
Discover use cases and the ways database security products can boost enterprise security.
Feature
Expert Adrian Lane describes the use cases and ways database security tools are used to boost enterprise security. Continue Reading

Download this free guide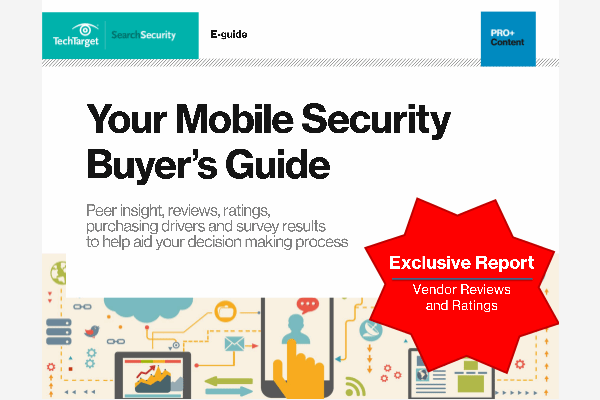 Download Now: Mobile Security Vendor Reviews and Ratings
Are your mobile devices secure against today's threat landscape? Inside this guide discover 7 secret mobile security tips, top drivers for mobile security purchases, survey data on top mobile trends in 2017, peer reviews on mobile security vendors in the market today and more.
By submitting your personal information, you agree that TechTarget and its partners may contact you regarding relevant content, products and special offers.
You also agree that your personal information may be transferred and processed in the United States, and that you have read and agree to the Terms of Use and the Privacy Policy.
3

How to buy

-
Database security tool procurement
Consider the following criteria and steps as part of any evaluation when looking to find the right database security products for your organization's needs.
Feature
Expert Adrian Lane lays out the criteria for procuring the right database security software for your enterprise. Continue Reading
4

Which should I buy?

-
The top database security products compared
What makes a particular database security product right for certain enterprises and data centers? Here we compare several leading database security products from top vendors and review the pros and cons of their products to help you decide which might be right for your organization.
Feature
Expert Ed Tittel examines the strengths and weaknesses of top-rated database security tools -- from database activity monitoring to transparent database encryption -- to help enterprises make the right purchasing decision. Continue Reading
5

Top product overviews

-
A who's who of the market-leading database security tool vendors
Database security add-ons are essential for securing network connections and communications. Here's a look at some of the top database security add-on products in the industry.