RSA Conference 2015 special coverage: News, analysis and video
San Francisco – April 20-24, 2015
Introduction
The U.S. iteration of the RSA Conference is the information security industry's biggest annual conference. The event, which runs from Apr. 20-24 at the Moscone Center in San Francisco, showcases cybersecurity's hottest trends, tactics and technologies. SearchSecurity's editors will be covering all aspects of RSAC 2015, so check back often for keynote coverage, exclusive interviews and in-depth coverage of hot-button items like threat intelligence, Internet of Things security, nation-state cyberespionage and much more.
Top news stories from RSA 2015
RSA's Yoran pushes for radical change in infosec
New RSA President Amit Yoran says the information security industry and RSA need radical change to stop evolving threats.
Business savvy key to security success
Executives are finally paying attention to security, but experts say to benefit infosec leaders must learn business-savvy security skills and think long term.
1

Top-tier threats and risks

-
Understanding and defending against digital adversaries
From nation-state cyberespionage and hacktivisim to targeted attacks and social engineering, the enterprise threat landscape has never been so varied and dangerous. Learn about the latest cyberattack trends and risk mitigation tactics from experts at RSA Conference 2015.
2

Emerging technologies

-
IoT, threat intelligence and security analytics
As interest in threat intelligence and security analytics skyrockets, plenty of other emerging technologies related to the Internet of Things, cloud computing, big data and the consumerization of IT are having a tremendous effect on enterprise information security programs. Learn what experts and practitioners are doing to get ahead of the negative security implications of emerging technologies.

Download this free guide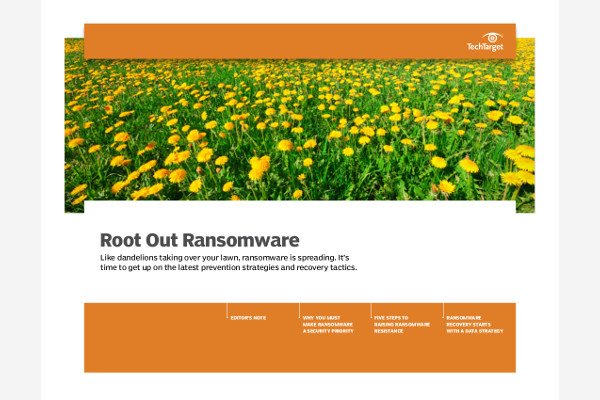 Download Now: Why You Must Make Ransomware A Security Priority
Hackers' use of ransomware is growing and getting more sophisticated. Download our expert handbook for concrete actions to take now to harden defenses and protect your enterprise from becoming a ransomware victim.
By submitting your personal information, you agree that TechTarget and its partners may contact you regarding relevant content, products and special offers.
You also agree that your personal information may be transferred and processed in the United States, and that you have read and agree to the Terms of Use and the Privacy Policy.
3

Managing security

-
Exploring enterprise security management issues
A CISO's life is rarely ever dull. Security policies, metrics and program management issues may not seem exciting, but each can be key to preventing a devastating data breach or security incident. Learn how to get ahead of these and other vexing enterprise information security management issues with advice from experts at RSA Conference 2015.
4

Filmed at the show

-
RSA 2015 video
Our editors and reporters talk with security experts on the hottest topics emerging from this year's RSA Conference.