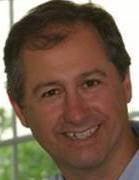 Eric Ogren, Contributor
Eric Ogren is the founder and Principal Analyst of the Ogren Group. At the Ogren Group, Eric advises security vendor clients and assists them in developing traditional written/spoken and social media communications.  

Eric's background features over 15 years of software engineering experience, proven successes in product management at RSA, vice president of marketing at security startups Okena/Cisco, Sequation, and Tizor, and security industry analyst for the Yankee Group and ESG.

Eric holds a B.S. degree in mathematics from the University of Massachusetts and an M.S. degree in Computer Science from Boston University.