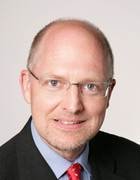 Jay Heiser, Contributor
Jay Heiser is a research vice president with Gartner Inc., specializing in the areas of IT risk assessment and management, regulatory compliance, collaboration security, security policy and security organization. His current research areas include cloud and SaaS computing risk and control, technologies and processes for the secure sharing of data with external partners, and the writing and enforcement of corporate policies.

Mr. Heiser's background includes several product management roles for encryption, messaging, antivirus and secure Unix software. As a consultant, he has performed security assessments for multinational Internet service providers and the Department of Defense, as well as writing information security policies for both UBS and Credit Suisse. Co-author of the book "Computer Forensics: Incident Response Fundamentals," he was a columnist for "Information Security" magazine for 10 years.