Carnivore was an Internet surveillance system developed for the U.S. Federal Bureau of Investigation (FBI) so that they could monitor the electronic transmissions of criminal suspects. Critics, however, charged that Carnivore did not include appropriate safeguards to prevent misuse and might violate the constitutional rights of the individual. The Electronic Privacy Information Center (EPIC) reported in early 2005 that the FBI had replaced Carnivore with other, unspecified surveillance software from commercial sources. Such software usually includes a packet sniffer.
Download this guide to become a Web App Security superhero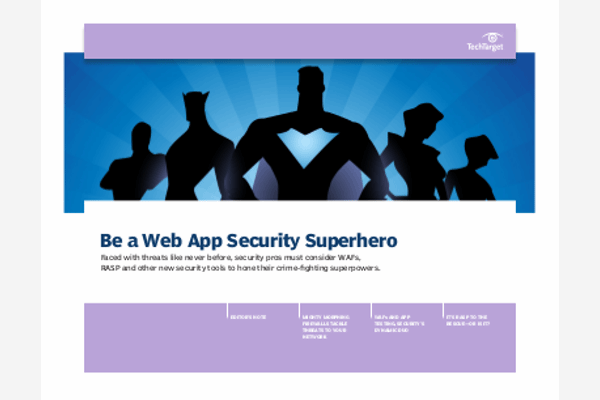 As web apps continue to face advanced attacks, protecting them requires more fine-tuning in order to match your app's distinct characteristics. Take advantage of this three part guide to access best practices for boosting your web defense and learn the latest in how to secure web apps on your enterprise network.
By submitting your email address, you agree to receive emails regarding relevant topic offers from TechTarget and its partners. You can withdraw your consent at any time. Contact TechTarget at 275 Grove Street, Newton, MA.
You also agree that your personal information may be transferred and processed in the United States, and that you have read and agree to the Terms of Use and the Privacy Policy.

EPIC, a public interest group dedicated to emerging civil liberties issues, was the chief critic of Carnivore and continues to be concerned about violations of privacy rights. The group sued and got the FBI to release background information on the system, although the Bureau refused to turn over Carnivore's source code. A private study conducted by the Illinois Institute of Technology Research Institute, which was commissioned by the U.S. Justice Department, found several shortcomings in Carnivore. For example, the system did not keep track of individual users, so any operator defaulted to "administrator," leaving no audit trail. Also, the system lacked a feature that would require users to confirm that a court order was granted.
The U.S. Patriot Act of 2001 grants the Justice Department the right to examine routing information, but not message contents, without first establishing probable cause and getting a judge's permission.
Continue Reading About Carnivore
Dig Deeper on Information Security Laws, Investigations and Ethics
PRO+
Content
Find more PRO+ content and other member only offers, here.