Definition
Google Project Zero
Google Project Zero is a security research unit within Google Inc.
The role of the Project Zero team is to find vulnerabilities in popular software products, including those created by Google itself. When the research team discovers and validates the existance of a vulnerability, the team quietly reports the bug to the company responsible for the software and gives the company 90 days to fix the problem.

Download this free guide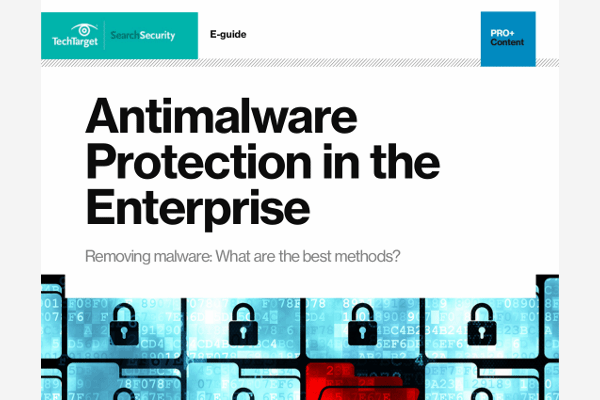 Go Now: Malware Protection Best Practices
Should security teams clean up the malware and move on or format the hard drives to start over with a clean system? In this expert guide, security pros weigh in on how antimalware protects the enterprise.
By submitting your personal information, you agree that TechTarget and its partners may contact you regarding relevant content, products and special offers.
You also agree that your personal information may be transferred and processed in the United States, and that you have read and agree to the Terms of Use and the Privacy Policy.
If the vulnerability has not been fixed after 90 days, the Project Zero team automatically releases information about the bug and provides the general public with sample attack code. The intent of the 90-day disclosure policy is to encourage companies to fix the problem in a timely manner before attackers discover the same vulnerability and exploit it. Critics of the automated disclosure policy have asked why Google has the Project Zero team policing third-party products. They also wonder whether the Project Zero team is as quick to disclose vulnerabilities in Google products as they are to release information about third-party software bugs. Proponents of Project Zero maintain that the general public benefits by all security research and Google has a responsibility to research software products that are likely to be used in conjunction with Google products. Google announced the existance of Project Zero to the public on July 15, 2014.
In February 2015, Project Zero adjusted its disclosure policy after it inadvertently caused controversy within the security community by automatically disclosing a security flaw in Windows 8, even though Microsoft had notifed Google they were about to release a patch to fix the problematic code. The revised Project Zero policy now allows for a human being to intervene and extend disclosure up to 14 additional business days as long as the vendor has notified Google that a patch will be released on a specific day within the 14 day grace period. The team also announced it would begin assigning each vulnerability a unique CVE identifier. CVE-IDs ensure that vendors, network administrators and other interested parties can gather information from many sources and be assured that all information about a particular CVE-ID addresses the exact same vulnerability.
Continue Reading About Google Project Zero
Dig Deeper on Microsoft Patch Tuesday and patch management
PRO+
Content
Find more PRO+ content and other member only offers, here.