Definition
HSPD-7 (Homeland Security Presidential Directive No. 7)
HSPD-7 (Homeland Security Presidential Directive No. 7) is a directive that was issued by U.S. President George W. Bush in December, 2003 to update policies intended to protect the country from terrorist attacks. This directive superseded the earlier PDD-63 (Presidential Decision Directive No. 63), which was issued by President Clinton in May of 1998.

Download this free guide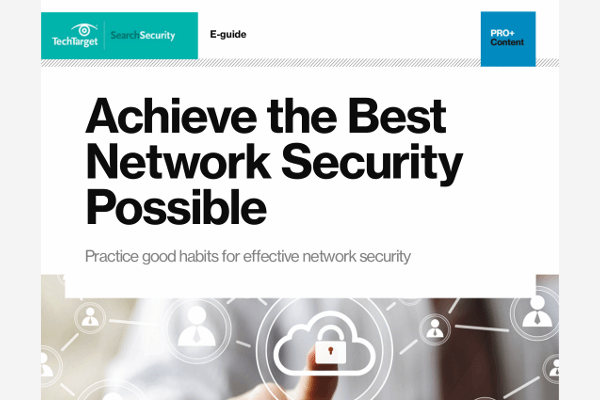 5 Ways to Prevent Ransomware: Download Now
Ransomware attacks are not only becoming more common, they're becoming more creative. In this guide, industry expert Kevin Beaver uncovers 5 ways to prevent a ransomware infection through network security.
By submitting your personal information, you agree that TechTarget and its partners may contact you regarding relevant content, products and special offers.
You also agree that your personal information may be transferred and processed in the United States, and that you have read and agree to the Terms of Use and the Privacy Policy.
The original purpose of PDD-63 (which predated the September 11, 2001 attacks) was to require federal agencies to ensure the continuity and viability of physical and computer-based systems essential for minimal functioning of the U.S. government and economy in case of a terrorist attack. Under HSPD-7, federal departments and agencies are required to develop methods and technologies to protect all critical infrastructures and key resources of the government and economic sector.
The primary intent of HSPD-7 is to prevent the exploitation, incapacitation, or destruction of these infrastructures and resources. However, a secondary goal is to foster the development of methods and technologies that can minimize the impact if an adverse event actually occurs. Federal departments and agencies have been instructed to work with state and local governments, and with the private sector, to accomplish the objectives laid out in this directive.
>> Stay up to date by receiving the latest IT term daily. Simply check "Word of the Day" to register.
Continue Reading About HSPD-7 (Homeland Security Presidential Directive No. 7)
Dig Deeper on Information security laws, investigations and ethics
PRO+
Content
Find more PRO+ content and other member only offers, here.