Definition
Hash-based Message Authentication Code (HMAC)
Hash-based Message Authentication Code (HMAC) is a message authentication code that uses a cryptographic key in conjunction with a hash function.

Download this free guide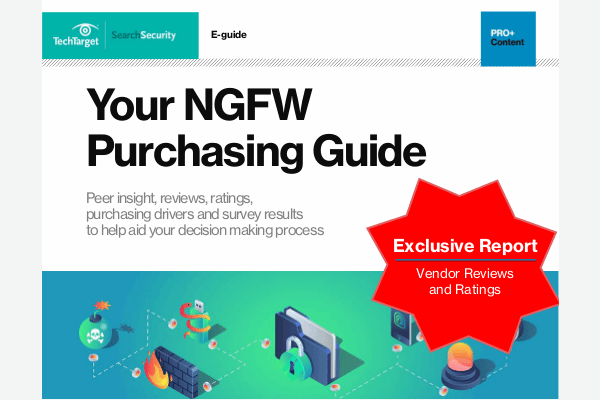 Download Now: NGFW Vendor Reviews and Ratings
Are you making NGFW purchase decisions based on need, risk and future growth? Inside this guide discover 6 criteria for buying a NGFW, survey data on top firewall trends in 2017, peer reviews on firewall vendors in the market today and more.
By submitting your personal information, you agree that TechTarget and its partners may contact you regarding relevant content, products and special offers.
You also agree that your personal information may be transferred and processed in the United States, and that you have read and agree to the Terms of Use and the Privacy Policy.
Hash-based message authentication code (HMAC) provides the server and the client each with a private key that is known only to that specific server and that specific client. The client creates a unique HMAC, or hash, per request to the server by hashing the request data with the private keys and sending it as part of a request. What makes HMAC more secure than Message Authentication Code (MAC) is that the key and the message are hashed in separate steps.
HMAC(key, msg) = H(mod1(key) || H(mod2(key) || msg))
This ensures the process is not susceptible to extension attacks that add to the message and can cause elements of the key to be leaked as successive MACs are created.
Once the server receives the request and regenerates its own unique HMAC, it compares the two HMACs. If they're equal, the client is trusted and the request is executed. This process is often called a secret handshake.
Continue Reading About Hash-based Message Authentication Code (HMAC)
Dig Deeper on Web authentication and access control
PRO+
Content
Find more PRO+ content and other member only offers, here.