Honeynet Project definition
The Honeynet Project is a non-profit volunteer organization dedicated to computer security research and information sharing. The group developed the first operational honeynet (a network set up with intentional vulnerabilities for the purpose of attracting attackers) and actively promotes the deployment of further honeynets. According to its Web site, The Honeynet Project's purpose is to: raise general awareness about threats and vulnerabilities, share information about attackers with the security community, and to share technology and methods with organizations that want to develop similar security research.
Network Security Visibility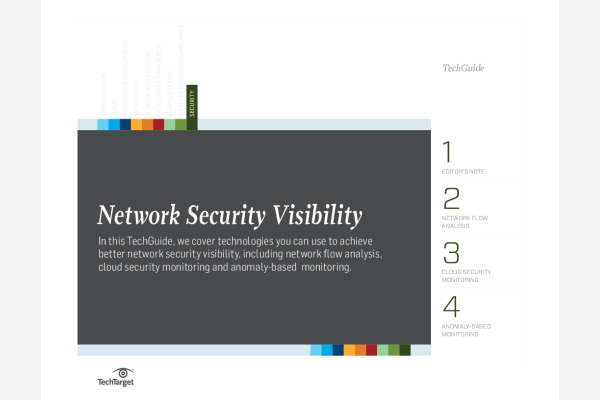 Ensuring comprehensive network security visibility is no easy task. Uncover expert tips on how to improve network security visibility with network flow analysis tools, cloud security monitoring solutions, and anomaly-based monitoring technology.
By submitting your email address, you agree to receive emails regarding relevant topic offers from TechTarget and its partners. You can withdraw your consent at any time. Contact TechTarget at 275 Grove Street, Newton, MA.
You also agree that your personal information may be transferred and processed in the United States, and that you have read and agree to the Terms of Use and the Privacy Policy.

Since its formation in 1999, The Honeynet Project has grown to include 30 members of the security community from Canada, Israel, Netherlands, Germany, Australia, and United States.
PRO+
Content
Find more PRO+ content and other member only offers, here.