MD5 is an algorithm that is used to verify data integrity through the creation of a 128-bit message digest from data input (which may be a message of any length) that is claimed to be as unique to that specific data as a fingerprint is to the specific individual. MD5, which was developed by Professor Ronald L. Rivest of MIT, is intended for use with digital signature applications, which require that large files must be compressed by a secure method before being encrypted with a secret key, under a public key cryptosystem. MD5 is currently a standard, Internet Engineering Task Force (IETF) Request for Comments (RFC) 1321. According to the standard, it is "computationally infeasible" that any two messages that have been input to the MD5 algorithm could have as the output the same message digest, or that a false message could be created through apprehension of the message digest. MD5 is the third message digest algorithm created by Rivest. All three (the others are MD2 and MD4) have similar structures, but MD2 was optimized for 8-bit machines, in comparison with the two later formulas, which are optimized for 32-bit machines. The MD5 algorithm is an extension of MD4, which the critical review found to be fast, but possibly not absolutely secure. In comparison, MD5 is not quite as fast as the MD4 algorithm, but offers much more assurance of data security.

Download this free guide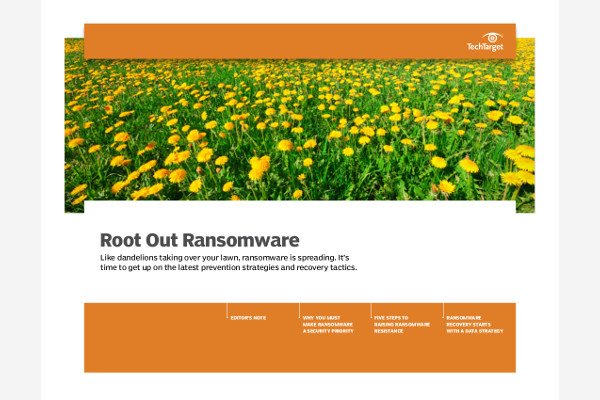 Download Now: Why You Must Make Ransomware A Security Priority
Hackers' use of ransomware is growing and getting more sophisticated. Download our expert handbook for concrete actions to take now to harden defenses and protect your enterprise from becoming a ransomware victim.
By submitting your personal information, you agree that TechTarget and its partners may contact you regarding relevant content, products and special offers.
You also agree that your personal information may be transferred and processed in the United States, and that you have read and agree to the Terms of Use and the Privacy Policy.
Continue Reading About MD5
Dig Deeper on Data Privacy and Protection
PRO+
Content
Find more PRO+ content and other member only offers, here.