Definition
Operation Phish Phry
Operation Phish Phry is a cybercrime investigation carried out by the United States Federal Bureau of Investigation (FBI), the Los Angeles Electronic Crimes Task Force and Egyptian authorities. FBI officials have described Operation Phish Phry as the largest cybercrime investigation ever carried out in the United States, with the largest number of defendants ever charged for the same cybercrime. The investigation led to the arrest of one hundred people in the United States and Egypt.

Download this free guide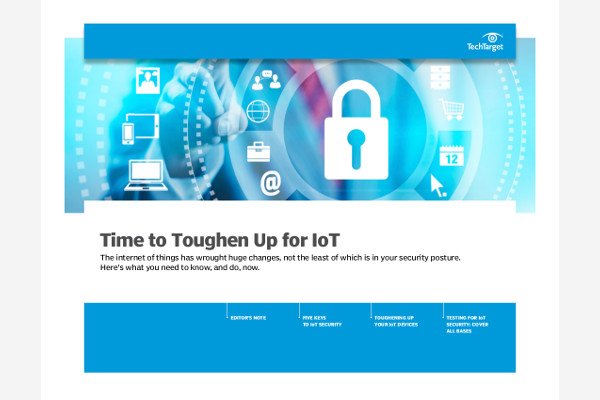 Download: IoT Security Best Practices
For many, security tops the list of IoT challenges. Our new handbook is filled with best practices for IoT security, looking at raising awareness of potential security threats wrought by IoT, how to test your defenses in the IoT era, and more.
By submitting your personal information, you agree that TechTarget and its partners may contact you regarding relevant content, products and special offers.
You also agree that your personal information may be transferred and processed in the United States, and that you have read and agree to the Terms of Use and the Privacy Policy.
The name phish phry, which is pronounced "fish fry," is a play on words. Phishing is a type of e-mail fraud in which the perpetrator sends out legitimate-looking email in an attempt to lure victims in and capture their personal and financial information. The FBI's investigation into phishing began in 2007 when the FBI and financial institutions joined forces to identify and disrupt criminal rings targeting the financial infrastructure in the United States.
During the course of the investigation, Egyptian authorities agreed to join Operation Phish Phry. The defendants in Egypt have been charged with doing the actual phishing -- sending out official looking emails that directed recipients to fake Wells Fargo & Co. and Bank of America Corp. websites that looked legitimate. Defendants in the United States have been charged with setting up new bank accounts into which their Egyptian counterparts transferred money from the compromised accounts.
Dig Deeper on Email and messaging threats
PRO+
Content
Find more PRO+ content and other member only offers, here.