RavMonE virus (W32/Rjump)
The RavMonE virus, also known as W32/Rjump, is a virus that opens a back door on a computer running Windows, creates a copy of itself in the Windows system directory and creates a log file containing the port number on which its back door component listens... (Continued)
Looking for something else?
The RavMonE virus, also known as W32/Rjump, is a virus that opens a back door on a computer running Windows, creates a copy of itself in the Windows system directory and creates a log file containing the port number on which its back door component listens. When a computer becomes infected, the virus allows hackers to gain access to its files and programs.
Network Security Visibility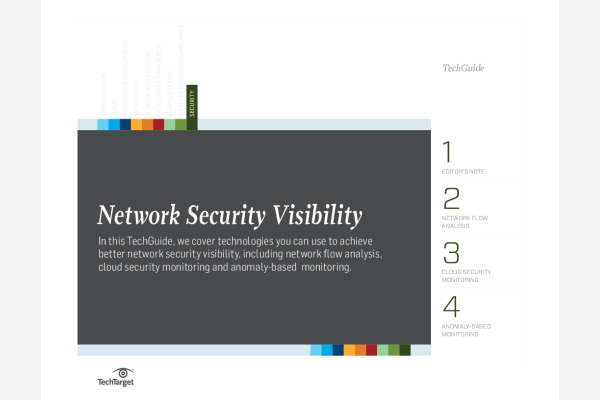 Ensuring comprehensive network security visibility is no easy task. Uncover expert tips on how to improve network security visibility with network flow analysis tools, cloud security monitoring solutions, and anomaly-based monitoring technology.
By submitting your personal information, you agree to receive emails regarding relevant products and special offers from TechTarget and its partners. You also agree that your personal information may be transferred and processed in the United States, and that you have read and agree to the Terms of Use and the Privacy Policy.

W32/Rjump can spread on the Internet through e-mail attachments. It can also be transmitted through portable devices such as flash memory, external storage media, digital cameras and multimedia players. Such devices, even if they do not themselves run Windows, can acquire the virus from Windows-based computers and transmit it to other Windows-based computers. In mid-October 2006, Apple reported that a number of video iPods had shipped from a contract manufacturer with RavMonE already installed.
Most antivirus software, if kept up-to-date and run regularly, can detect and remove W32/Rjump before it can cause any harm.
Continue Reading About RavMonE virus (W32/Rjump)
PRO+
Content
Find more PRO+ content and other member only offers, here.