In computing, a Trojan horse is a program that appears harmless, but is, in fact, malicious. The term comes from Greek mythology about the Trojan War. According to legend, the Greeks built a large wooden horse that the people of Troy pulled into the city. During the night, soldiers who had been hiding inside the horse emerged, opened the city's gates to let their fellow soldiers in and then overran the city.

Download this free guide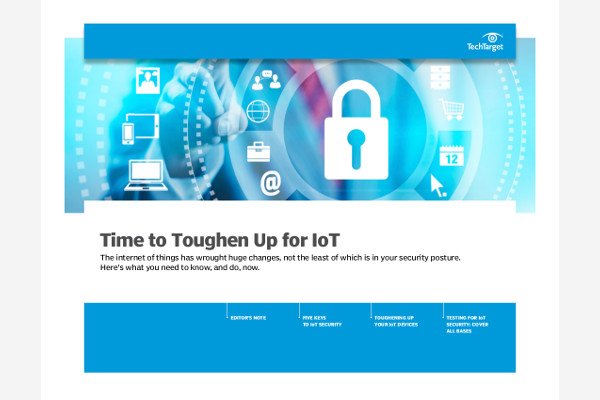 Download: IoT Security Best Practices
For many, security tops the list of IoT challenges. Our new handbook is filled with best practices for IoT security, looking at raising awareness of potential security threats wrought by IoT, how to test your defenses in the IoT era, and more.
By submitting your personal information, you agree that TechTarget and its partners may contact you regarding relevant content, products and special offers.
You also agree that your personal information may be transferred and processed in the United States, and that you have read and agree to the Terms of Use and the Privacy Policy.
Attackers have long used Trojan horses as a way to trick end users into installing malware. Typically, the malicious programming is hidden within an innocent-looking email attachment or free program, such as a game. When the user downloads the Trojan horse, the malware that is hidden inside is also downloaded. Once inside the computing device, the malicious code can execute whatever task the attacker designed it to carry out.
A Trojan horse containing malware may also be referred to as simply a Trojan or a Trojan horse virus. Unlike a true virus, however, malware in a Trojan horse does not replicate itself, nor can it propagate without the end user's assistance. Because the user is often unaware that he has installed a Trojan horse, the computing device's security depends upon its antimalware software recognizing the malicious code, isolating it and removing it.
Unexpected changes to computer settings and unusual activity even when the computer should be idle are strong indications that a Trojan or other malware is residing on a computer. To avoid being infected by Trojan malware, users should keep their antivirus software up to date, never download files or programs from untrusted sources, and always scan new files with antivirus software before opening them.
Continue Reading About Trojan horse
PRO+
Content
Find more PRO+ content and other member only offers, here.