Zotob is a worm that exploits a Windows buffer overflow vulnerability, allowing the attacker to gather personal and financial information from targeted computers and networks. In addition to obtaining and potentially exploiting critical information stored in a personal or business computer, Zotob can convert an infected computer into a so-called zombie for the purpose of spreading spam. Zotob, which has several variants, is an outgrowth of a worm called Mytob.
Download "Taming the beast: Data protection in the digital age & beyond"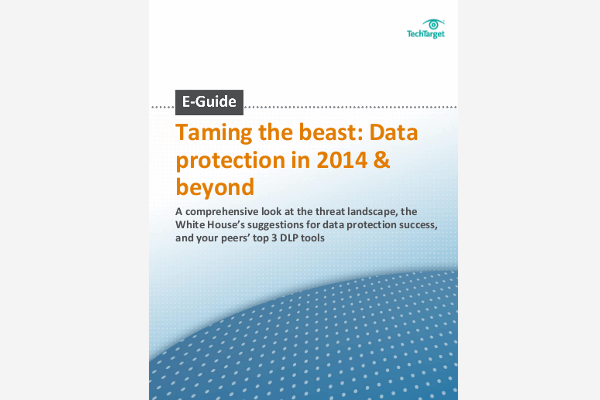 In the wake of massive breaches experienced by retail giants like Target, Home Depot and Neiman Marcus, don't miss out on this e-guide that provides a comprehensive look at the threat landscape, suggestions for data protection success from the White House, and the top 3 data loss prevention tools ranked by your peers.
By submitting your email address, you agree to receive emails regarding relevant topic offers from TechTarget and its partners. You can withdraw your consent at any time. Contact TechTarget at 275 Grove Street, Newton, MA.
You also agree that your personal information may be transferred and processed in the United States, and that you have read and agree to the Terms of Use and the Privacy Policy.

Some Zotob variants disable registry editing tools, firewalls, anti-spyware programs, and anti-virus programs. Most variants are targeted at computers running Windows 2000, but some can affect computers running any version of Windows.
>> Stay up to date by receiving the latest IT term daily. Simply check "Word of the Day" to register.
Continue Reading About Zotob
Dig Deeper on Identity Theft and Data Security Breaches
PRO+
Content
Find more PRO+ content and other member only offers, here.