Bypass, in general, means either to go around something by an external route rather than going through it, or the means of accomplishing that feat. In network security, a bypass is a flaw in a security system that allows an attacker to circumvent security mechanisms to get system or network access. The actual point of entry is through a mechanism (either a hardware device or program, even just a piece of code) that enables the user to access the system without going through the security clearance procedures (such as authentication) that were set up by the system administrator. A bypass may be a mechanism put in place by an attacker, a flaw in the design, or an alternate access route left in place by developers. A bypass that is purposefully put in place as a means of access for authorized users is called a back door or a trap door. A crypto bypass is a flaw that allows data to circumvent the encryption process and escape, unencrypted, as plaintext.
Download this guide to become a Web App Security superhero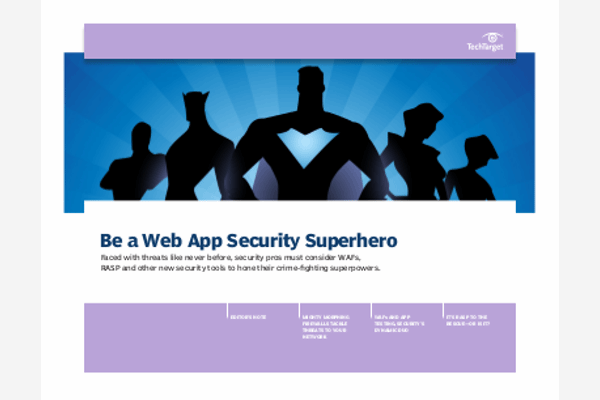 As web apps continue to face advanced attacks, protecting them requires more fine-tuning in order to match your app's distinct characteristics. Take advantage of this three part guide to access best practices for boosting your web defense and learn the latest in how to secure web apps on your enterprise network.
By submitting your email address, you agree to receive emails regarding relevant topic offers from TechTarget and its partners. You can withdraw your consent at any time. Contact TechTarget at 275 Grove Street, Newton, MA.
You also agree that your personal information may be transferred and processed in the United States, and that you have read and agree to the Terms of Use and the Privacy Policy.

Continue Reading About bypass
Dig Deeper on Hacker Tools and Techniques: Underground Sites and Hacking Groups
PRO+
Content
Find more PRO+ content and other member only offers, here.