cold boot attack definition
A cold boot attack is a process for obtaining unauthorized access to a computer's encryption keys when the computer is left physically unattended.
Download this guide to become a Web App Security superhero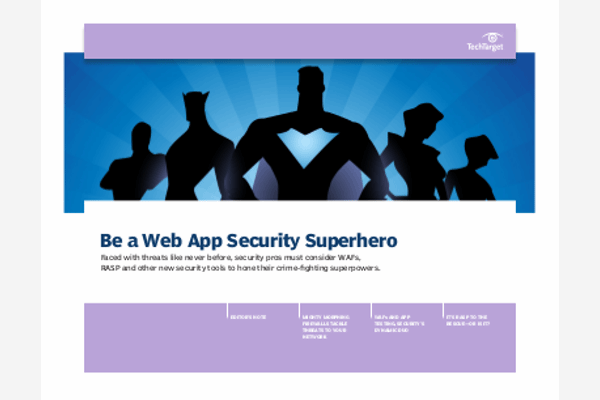 As web apps continue to face advanced attacks, protecting them requires more fine-tuning in order to match your app's distinct characteristics. Take advantage of this three part guide to access best practices for boosting your web defense and learn the latest in how to secure web apps on your enterprise network.
By submitting your email address, you agree to receive emails regarding relevant topic offers from TechTarget and its partners. You can withdraw your consent at any time. Contact TechTarget at 275 Grove Street, Newton, MA.
You also agree that your personal information may be transferred and processed in the United States, and that you have read and agree to the Terms of Use and the Privacy Policy.

Researchers from Princeton University, the Electronic Frontier Foundation and Wind River Systems discovered that a cold boot attack is possible because dynamic random access memory (DRAM) chips retain data for a brief period of time after a computer is turned off. The amount of time can be increased if the chips are removed from the motherboard and kept at low temperatures; this can be accomplished by spraying them with an inverted can of compressed air. The chips can then be quickly reinserted into the machine and their contents read.
Cold boot attacks demonstrate that disk encryption programs, which are used to protect data on desktops, laptops and various other computing devices, have no reliably secure location in which to store their keys. The attack is carried out by performing a cold boot of the system and dumping the contents of the DRAM to a CD or USB token. The memory image is then scoured for data structures that store the decryption key. With this data, an attacker can obtain encryption keys either by copying the entire encrypted partitions or rebooting the machine and using the computer's encryption software to decrypt it.
This video from the Center for Information Technology Policy demonstrates how a cold boot attack works.
See also: full disk encryption
Continue Reading About cold boot attack
PRO+
Content
Find more PRO+ content and other member only offers, here.