computer forensics (cyber forensics) definition
Computer forensics is the application of investigation and analysis techniques to gather and preserve evidence from a particular computing device in a way that is suitable for presentation in a court of law. The goal of computer forensics is to perform a structured investigation while maintaining a documented chain of evidence to find out exactly what happened on a computing device and who was responsible for it.
Network Security Visibility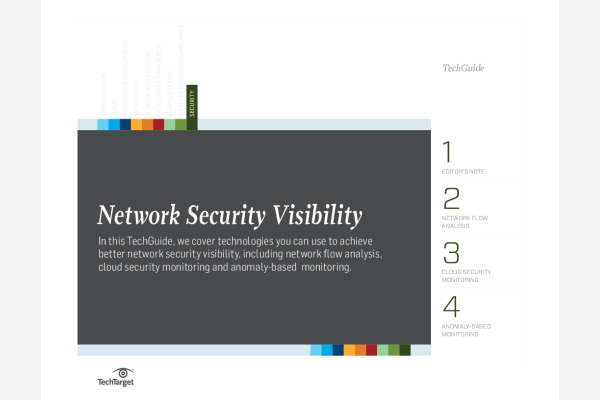 Ensuring comprehensive network security visibility is no easy task. Uncover expert tips on how to improve network security visibility with network flow analysis tools, cloud security monitoring solutions, and anomaly-based monitoring technology.
By submitting your email address, you agree to receive emails regarding relevant topic offers from TechTarget and its partners. You can withdraw your consent at any time. Contact TechTarget at 275 Grove Street, Newton, MA.
You also agree that your personal information may be transferred and processed in the United States, and that you have read and agree to the Terms of Use and the Privacy Policy.

Forensic investigators typically follow a standard set of procedures: After physically isolating the device in question to make sure it cannot be accidentally contaminated, investigators make a digital copy of the device's storage media. Once the original media has been copied, it is locked in a safe or other secure facility to maintain its pristine condition. All investigation is done on the digital copy.
Investigators use a variety of techniques and proprietary software forensic applications to examine the copy, searching hidden folders and unallocated disk space for copies of deleted, encrypted, or damaged files. Any evidence found on the digital copy is carefully documented in a "finding report" and verified with the original in preparation for legal proceedings that involve discovery, depositions, or actual litigation.
Computer forensics has become its own area of scientific expertise, with accompanying coursework and certification.
Continue Reading About computer forensics (cyber forensics)
PRO+
Content
Find more PRO+ content and other member only offers, here.