Cybercrime, also called computer crime, is any illegal activity that involves a computer or network-connected device, such as a mobile phone. The Department of Justice divides cybercrime into three categories: crimes in which the computing device is the target, for example, to gain network access; crimes in which the computer is used as a weapon, for example, to launch a denial of service (DoS) attack; and crimes in which the computer is used as an accessory to a crime, for example, using a computer to store illegally-obtained data.

Download this free guide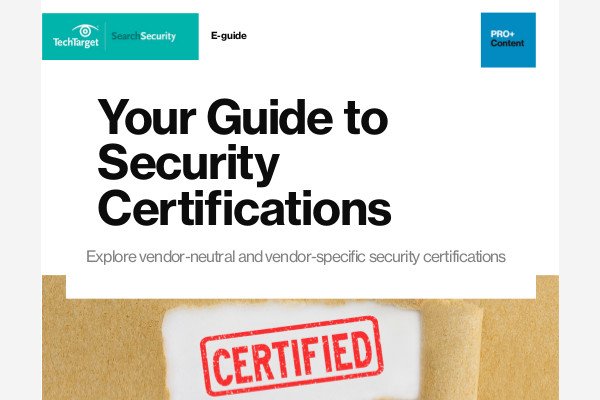 Your Guide to Info Sec Certifications
We've collected 30+ certifications for you. Which vendor-neutral and vendor-specific security certifications are best for you? Save time by downloading our list organized by experience level.
By submitting your personal information, you agree that TechTarget and its partners may contact you regarding relevant content, products and special offers.
You also agree that your personal information may be transferred and processed in the United States, and that you have read and agree to the Terms of Use and the Privacy Policy.
The Council of Europe Convention on Cybercrime, to which the United States is a signatory, defines cybercrime as a wide range of malicious activities including the illegal interception of data, system interferences that compromise network integrity and availability and copyright infringements. Other forms of cybercrime include illegal gambling, the sale of illegal items like weapons, drugs or counterfeit goods, as well as the solicitation, production, possession or distribution of child pornography.
The growth of the internet has enabled an increase in the volume of cybercrime activities because there is no longer a need for the criminal to be physically present when committing a crime. The internet's speed, convenience, anonymity and lack of borders makes computer-based variations of financial crimes, such as theft, money laundering or fraud, and hate crimes, such as stalking and bullying, easier to carry out.
Cybercrime may be committed by individuals or small groups, as well as by criminal organizations that are often spread around the world and committing crimes on an unprecedented scale. Cybercrime has the unusual characteristic that the victim and the perpetrator may never come into direct contact; in many cases, perpetrators and victims are separated by thousands of miles. To further reduce the chances of detection and prosecution, cybercriminals often choose to operate in countries with weak or nonexistent cybercrime laws.
The true cost of cybercrime is difficult to accurately assess. In 2014, McAfee released a report on the economic impact of cybercrime that estimated the likely annual cost to the global economy was more than $400 billion.
In addition to the economic impact, cybercrimes may have public health and national security implications, making computer crime one of the Department of Justice's top priorities. In the United States, at the federal level, the Federal Bureau of Investigation's (FBI) Cyber Division is the agency within the Department of Justice that is charged with combating cybercrime. The Department of Homeland Security sees strengthening the security and resilience of cyberspace as an important homeland security mission, and agencies such as the U.S. Secret Service and U.S. Immigration and Customs Enforcement have special divisions dedicated to combating cybercrime.
The Secret Service's Electronic Crimes Task Forces investigate cases that involve electronic crimes, particularly attacks on the nation's financial and critical infrastructures. The Secret Service also runs the National Computer Forensic Institute, which provides state and local law enforcement, judges and prosecutors with training in computer forensics. The Internet Crime Complaint Center (IC3), a partnership between the FBI and the National White Collar Crime Center, accepts online complaints from victims of internet crimes or interested third parties.
Continue Reading About Cybercrime
Dig Deeper on Information security laws, investigations and ethics
PRO+
Content
Find more PRO+ content and other member only offers, here.