cyberextortion definition
Cyberextortion is a crime involving an attack or threat of attack against an enterprise, coupled with a demand for money to avert or stop the attack.
Network Security Visibility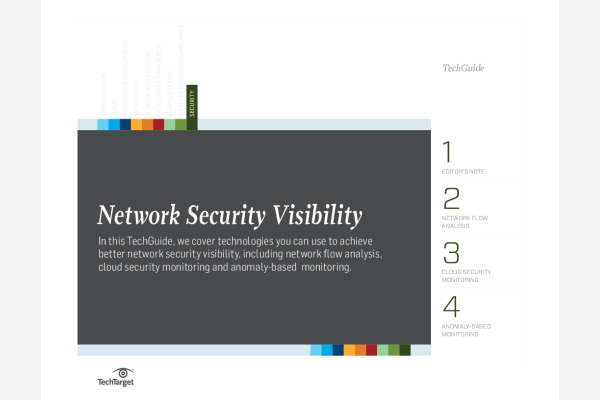 Ensuring comprehensive network security visibility is no easy task. Uncover expert tips on how to improve network security visibility with network flow analysis tools, cloud security monitoring solutions, and anomaly-based monitoring technology.
By submitting your email address, you agree to receive emails regarding relevant topic offers from TechTarget and its partners. You can withdraw your consent at any time. Contact TechTarget at 275 Grove Street, Newton, MA.
You also agree that your personal information may be transferred and processed in the United States, and that you have read and agree to the Terms of Use and the Privacy Policy.

Cyberextortion can take many forms. Originally, denial of service (DoS) attacks were the most common method. In recent years, cybercriminals have developed ransomware that can be used to encrypt the victim's data. The attacker then demands money for the decryption key.
As the number of enterprises that rely on the Internet for their business has increased, opportunities for cyberextortionists have exploded. The probability of identification, arrest, and prosecution is low because cyberextortionists usually operate from countries other than those of their victims and use anonymous accounts and fake e-mail addresses.
Cyberextortion can be lucrative, netting attackers millions of dollars annually. A typical attack may result in a demand for thousands of U.S. dollars. Payment does not guarantee that further attacks will not occur, either by the same group of cyberextortionists or by another group.
Through concerted, high tech efforts, a few cyberextortionists have been found, arrested, prosecuted, convicted and sentenced to prison. However, according to some reports, most cyberextortion episodes go unreported because victims don't want the publicity and that, furthermore, the majority of reported episodes don't result in arrests.
Continue Reading About cyberextortion
PRO+
Content
Find more PRO+ content and other member only offers, here.