Definition
data encryption/decryption IC
A data encryption/decryption IC is a specialized integrated circuit (IC) that can encrypt outgoing data and decrypt incoming data. Some such devices are intended for half-duplex operation (in which input and output do not occur simultaneously), and others are designed for full-duplex operation (where input and output can occur simultaneously).

Download this free guide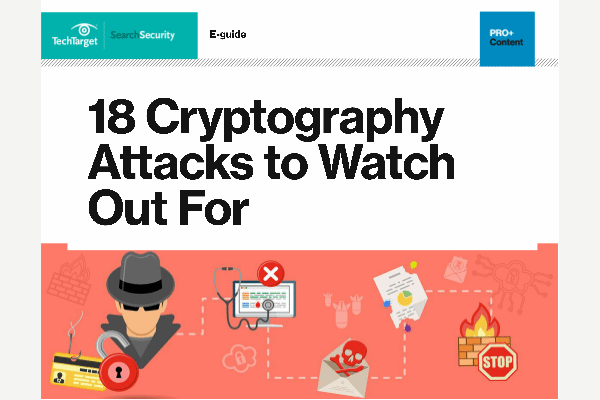 18 Cryptography Attacks to Watch Out For
Encryption is used to protect data from peeping eyes, making cryptographic systems an attractive target for attackers. Explore the 18 types of cryptography attacks, and learn how they are executed.
By submitting your personal information, you agree that TechTarget and its partners may contact you regarding relevant content, products and special offers.
You also agree that your personal information may be transferred and processed in the United States, and that you have read and agree to the Terms of Use and the Privacy Policy.
Encryption is the conversion of data into a form, called a cipher, that cannot be understood by unauthorized people. Decryption is the process of converting encrypted data back into its original form, so it can be understood. Encryption and decryption should not be confused with encoding and decoding, in which data is converted from one form to another but is not deliberately altered so as to conceal its content.
An integrated circuit, sometimes called a chip or microchip, is a semiconductor wafer on which thousands or millions of tiny resistors, capacitors, and transistors are fabricated. These devices can perform dozens of tasks in electronics and computing.
>> Stay up to date by receiving the latest IT term daily. Simply check "Word of the Day" to register.
Continue Reading About data encryption/decryption IC
Dig Deeper on Disk and file encryption tools
PRO+
Content
Find more PRO+ content and other member only offers, here.