directory traversal definition
Directory traversal is a form of HTTP exploit in which a hacker uses the software on a Web server to access data in a directory other than the server's root directory. If the attempt is successful, the hacker can view restricted files or even execute commands on the server. Directory traversal attacks are commonly performed using Web browsers. Any server in which input data from Web browsers is not validated is vulnerable to this type of attack.
Download this guide to become a Web App Security superhero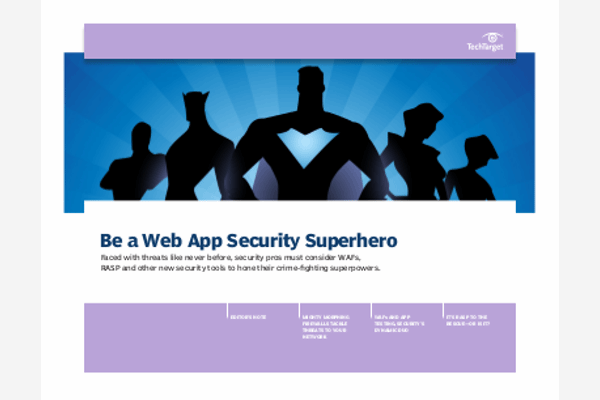 As web apps continue to face advanced attacks, protecting them requires more fine-tuning in order to match your app's distinct characteristics. Take advantage of this three part guide to access best practices for boosting your web defense and learn the latest in how to secure web apps on your enterprise network.
By submitting your email address, you agree to receive emails regarding relevant topic offers from TechTarget and its partners. You can withdraw your consent at any time. Contact TechTarget at 275 Grove Street, Newton, MA.
You also agree that your personal information may be transferred and processed in the United States, and that you have read and agree to the Terms of Use and the Privacy Policy.

Although some educated guesswork is involved in finding paths to restricted files on a Web server, a skilled hacker can easily carry out this type of attack on an inadequately protected server by searching through the directory tree. The risk of such attacks can be minimized by careful Web server programming, the installation of software updates and patches, filtering of input from browsers, and the use of vulnerability scanners.
Directory traversal is also known as directory climbing or backtracking.
Continue Reading About directory traversal
Dig Deeper on Hacker Tools and Techniques: Underground Sites and Hacking Groups
PRO+
Content
Find more PRO+ content and other member only offers, here.