domain generation algorithm (DGA)
A domain generation algorithm or DGA is a computer program used to create domain names, typically for the purpose of propagating remotely controlled Web-based malware.
Looking for something else?
A domain generation algorithm (DGA) is a computer program that creates slightly different variations of a given domain name.
Network Security Visibility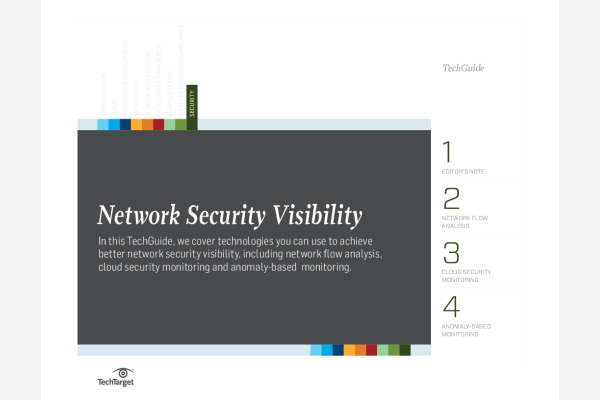 Ensuring comprehensive network security visibility is no easy task. Uncover expert tips on how to improve network security visibility with network flow analysis tools, cloud security monitoring solutions, and anomaly-based monitoring technology.
By submitting your personal information, you agree to receive emails regarding relevant products and special offers from TechTarget and its partners. You also agree that your personal information may be transferred and processed in the United States, and that you have read and agree to the Terms of Use and the Privacy Policy.

If a website owner wants to use the domain name mysite.com for example, and a search on a domain-name registrar's site revealed that the desired domain name was not unavailable, a DGA running in the site's background might return suggestions for fifty similar site names that actually were available.
Botnet operators have discovered that DGAs can be used to hide the operator's command and control (C&C) server and evade detection by blacklists, signature filters, reputation systems, intrusion prevention systems, security gateways and other security methods. The scheme, which is called domain fluxing, is similar to hiding a needle (the C&C server) in a haystack (a long list of IP addresses).
Continue Reading About domain generation algorithm (DGA)
PRO+
Content
Find more PRO+ content and other member only offers, here.