1) In the study of DNA, footprinting is the method used to identify the nucleic acid sequence that binds with proteins.
2) In computers, footprinting is the process of accumulating data regarding a specific network environment, usually for the purpose of finding ways to intrude into the environment. Footprinting can reveal system vulnerabilities and improve the ease with which they can be exploited.

Download this free guide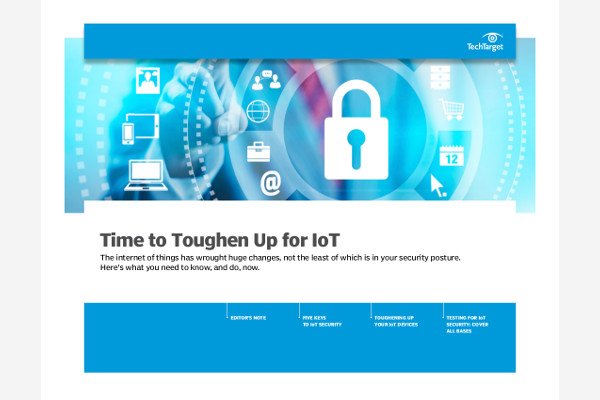 Download: IoT Security Best Practices
For many, security tops the list of IoT challenges. Our new handbook is filled with best practices for IoT security, looking at raising awareness of potential security threats wrought by IoT, how to test your defenses in the IoT era, and more.
By submitting your personal information, you agree that TechTarget and its partners may contact you regarding relevant content, products and special offers.
You also agree that your personal information may be transferred and processed in the United States, and that you have read and agree to the Terms of Use and the Privacy Policy.
Footprinting begins by determining the location and objective of an intrusion. Once this is known, specific information about the organization is gathered using non-intrusive methods. For example, the organization's own Web page may provide a personnel directory or employee bios, which may prove useful if the hacker needs to use social engineering to reach the objective. Conducting a whois query on the Web provides the domain names and associated networks related to a specific organization.
Other information obtained may include learning the Internet technologies being used; the operating system and hardware being used; IP addresses; e-mail addresses and phone numbers; and policies and procedures.
Continue Reading About footprinting
Dig Deeper on Hacker Tools and Techniques: Underground Sites and Hacking Groups
PRO+
Content
Find more PRO+ content and other member only offers, here.