Definition
homomorphic encryption
Homomorphic encryption is the conversion of data into ciphertext that can be analyzed and worked with as if it were still in its original form.

Download this free guide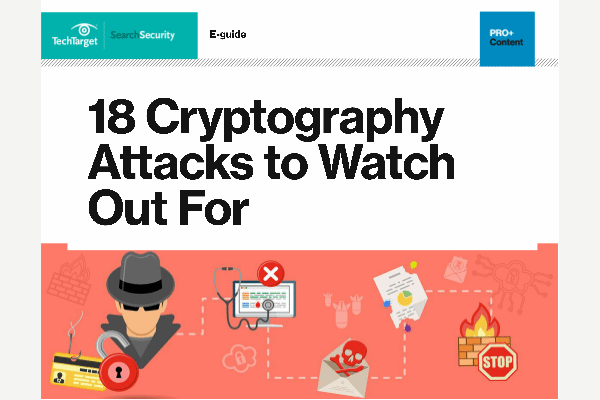 18 Cryptography Attacks to Watch Out For
Encryption is used to protect data from peeping eyes, making cryptographic systems an attractive target for attackers. Explore the 18 types of cryptography attacks, and learn how they are executed.
By submitting your personal information, you agree that TechTarget and its partners may contact you regarding relevant content, products and special offers.
You also agree that your personal information may be transferred and processed in the United States, and that you have read and agree to the Terms of Use and the Privacy Policy.
Homomorphic encryptions allow complex mathematical operations to be performed on encrypted data without compromising the encryption. In mathematics, homomorphic describes the transformation of one data set into another while preserving relationships between elements in both sets. The term is derived from the Greek words for "same structure." Because the data in a homomorphic encryption scheme retains the same structure, identical mathematical operations -- whether they are performed on encrypted or decrypted data -- will yield equivalent results.
Homomorphic encryption is expected to play an important part in cloud computing, allowing companies to store encrypted data in a public cloud and take advantage of the cloud provider's analytic services.
Here is a very simple example of how a homomorphic encryption scheme might work in cloud computing:
Business XYZ has a very important data set (VIDS) that consists of the numbers 5 and 10. To encrypt the data set, Business XYZ multiplies each element in the set by 2, creating a new set whose members are 10 and 20.
Business XYZ sends the encrypted VIDS set to the cloud for safe storage. A few months later, the government contacts Business XYZ and requests the sum of VIDS elements.
Business XYZ is very busy, so it asks the cloud provider to perform the operation. The cloud provider, who only has access to the encrypted data set, finds the sum of 10 + 20 and returns the answer 30.
Business XYZ decrypts the cloud provider's reply and provides the government with the decrypted answer, 15.
Continue Reading About homomorphic encryption
Dig Deeper on Disk and file encryption tools
PRO+
Content
Find more PRO+ content and other member only offers, here.