Definition
insider threat
An insider threat is a malicious hacker (also called a cracker or a black hat) who is an employee or officer of a business, institution, or agency. The term can also apply to an outside person who poses as an employee or officer by obtaining false credentials. The cracker obtains access to the computer systems or networks of the enterprise, and then conducts activities intended to cause harm to the enterprise.

Download this free guide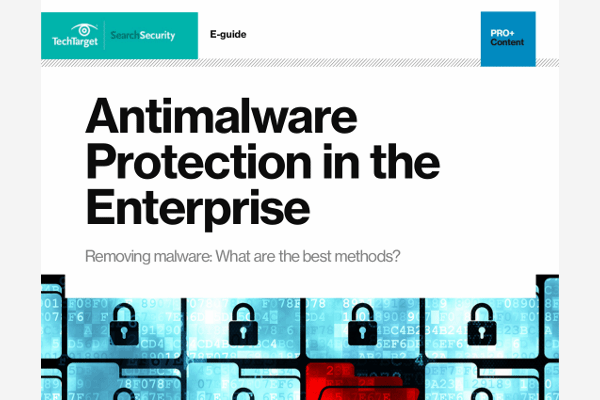 Go Now: Malware Protection Best Practices
Should security teams clean up the malware and move on or format the hard drives to start over with a clean system? In this expert guide, security pros weigh in on how antimalware protects the enterprise.
By submitting your personal information, you agree that TechTarget and its partners may contact you regarding relevant content, products and special offers.
You also agree that your personal information may be transferred and processed in the United States, and that you have read and agree to the Terms of Use and the Privacy Policy.
Insider threats are often disgruntled employees or ex-employees who believe that the business, institution, or agency has "done them wrong" and feel justified in gaining revenge. The malicious activity usually occurs in four steps or phases. First, the cracker gains entry to the system or network. Secondly, the cracker investigates the nature of the system or network in order to learn where the vulnerable points are and where the most damage can be caused with the least effort. Thirdly, the cracker sets up a workstation from which the nefarious activity can be conducted. Finally, the actual destructive activity takes place.
The damage caused by an insider threat can take many forms, including the introduction of viruses, worms, or trojan horses; the theft of information or corporate secrets; the theft of money; the corruption or deletion of data; the altering of data to produce inconvenience or false criminal evidence; and the theft of the identities of specific individuals in the enterprise. Protection against the insider threat involves measures similar to those recommended for Internet users, such as the use of multiple spyware scanning programs, anti-virus programs, firewalls, and a rigorous data backup and archiving routine.
Continue Reading About insider threat
Dig Deeper on Malware, virus, Trojan and spyware protection and removal
PRO+
Content
Find more PRO+ content and other member only offers, here.