micro-botnet (mini-botnet or baby botnet) definition
A micro-botnet, also called a mini-botnet or baby botnet, is a small network of Internet-connected computers that have been hijacked to attack specific companies or individuals within a company. Micro-botnets are often used in corporate espionage. Typically, the bots will monitor the enterprise network to identify key individuals and assets and target them for attack. The bots are used to seek out information like financial authentication passwords or data that can be sold to competitors.
Download this guide to become a Web App Security superhero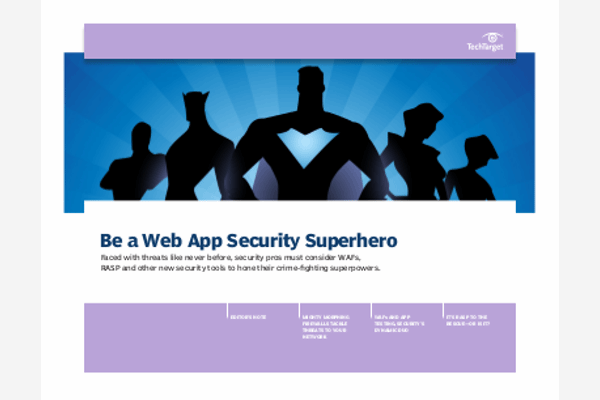 As web apps continue to face advanced attacks, protecting them requires more fine-tuning in order to match your app's distinct characteristics. Take advantage of this three part guide to access best practices for boosting your web defense and learn the latest in how to secure web apps on your enterprise network.
By submitting your email address, you agree to receive emails regarding relevant topic offers from TechTarget and its partners. You can withdraw your consent at any time. Contact TechTarget at 275 Grove Street, Newton, MA.
You also agree that your personal information may be transferred and processed in the United States, and that you have read and agree to the Terms of Use and the Privacy Policy.

Because there are usually fewer than one hundred computers to control in a micro-botnet, attackers can fine-tune an exploit to circumvent an enterprise intrusion detection system (IDS) or firewall. A successful micro-botnet infiltration often depends on social engineering because it's much easier to gain access and hide a small botnet's activities when the attacker has legitimate credentials. Red flags indicating the presence of a micro-botnet include new spikes in an individual's normal traffic patterns or quickly accelerating rights in a specific end user's permissions.
Read more:
According to Gunter Ollmann, VP of research at Damballa, small botnets account for 57 percent of all botnets.
Dig Deeper on Hacker Tools and Techniques: Underground Sites and Hacking Groups
PRO+
Content
Find more PRO+ content and other member only offers, here.