A password is an unspaced sequence of characters used to determine that a computer user requesting access to a computer system is really that particular user. Typically, users of a multiuser or securely protected single-user system claim a unique name (called a user ID) that can be generally known. In order to verify that someone entering that user ID really is that person, a second identification, the password, known only to that person and to the system itself, is entered by the user. Most networks require that end users change their passwords on a periodic basis.

Download this free guide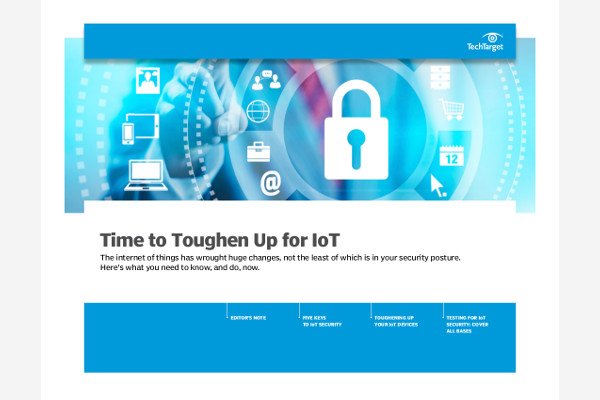 Download: IoT Security Best Practices
For many, security tops the list of IoT challenges. Our new handbook is filled with best practices for IoT security, looking at raising awareness of potential security threats wrought by IoT, how to test your defenses in the IoT era, and more.
By submitting your personal information, you agree that TechTarget and its partners may contact you regarding relevant content, products and special offers.
You also agree that your personal information may be transferred and processed in the United States, and that you have read and agree to the Terms of Use and the Privacy Policy.
A password is typically somewhere between four and 16 characters, depending on how the computer system is set up. When a password is entered, the computer system is careful not to display the characters on the display screen, in case others might see it. Password entropy predicts how difficult a given password would be to crack through guessing, brute force cracking, dictionary attacks or other common methods. Password hardening is any one of a variety of measures taken to make it more difficult for an intruder to circumvent the authentication process.
Good criteria when choosing a password or setting up password guidelines include the following:
Don't pick a password that someone can easily guess if they know who you are (for example, not your Social Security number, birthday, or maiden name)
Don't pick a word that can be found in the dictionary (since there are programs that can rapidly try every word in the dictionary!)
Don't pick a word that is currently newsworthy
Don't pick a password that is similar to your previous password
Do pick a mixture of letters and at least one number
Do pick a word that you can easily remember
A Microsoft article about security suggests that you use a memorable phrase instead of a word and convert that phrase to a password. For example, the phrase, "My favorite movie is Star Wars" could be expressed as MiFAVm00vE1s*Warz.
Continue Reading About password
Dig Deeper on Password Management and Policy
PRO+
Content
Find more PRO+ content and other member only offers, here.