On the Internet, ping of death is a denial of service (DoS) attack caused by an attacker deliberately sending an IP packet larger than the 65,536 bytes allowed by the IP protocol. One of the features of TCP/IP is fragmentation; it allows a single IP packet to be broken down into smaller segments. In 1996, attackers began to take advantage of that feature when they found that a packet broken down into fragments could add up to more than the allowed 65,536 bytes. Many operating systems didn't know what to do when they received an oversized packet, so they froze, crashed, or rebooted.
Download this guide to become a Web App Security superhero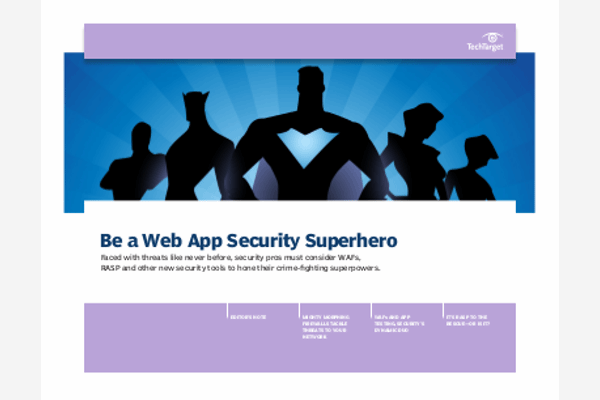 As web apps continue to face advanced attacks, protecting them requires more fine-tuning in order to match your app's distinct characteristics. Take advantage of this three part guide to access best practices for boosting your web defense and learn the latest in how to secure web apps on your enterprise network.
By submitting your email address, you agree to receive emails regarding relevant topic offers from TechTarget and its partners. You can withdraw your consent at any time. Contact TechTarget at 275 Grove Street, Newton, MA.
You also agree that your personal information may be transferred and processed in the United States, and that you have read and agree to the Terms of Use and the Privacy Policy.

Ping of death attacks were particularly nasty because the identity of the attacker sending the oversized packet could be easily spoofed and because the attacker didn't need to know anything about the machine they were attacking except for its IP address. By the end of 1997, operating system vendors had made patches available to avoid the ping of death. Still, many Web sites continue to block Internet Control Message Protocol (ICMP) ping messages at their firewalls to prevent any future variations of this kind of denial of service attack.
Ping of death is also known as "long ICMP."
Continue Reading About ping of death
PRO+
Content
Find more PRO+ content and other member only offers, here.