Definition
principle of least privilege (POLP)
What is the principle of least privilege (POLP)?
The principle of least privilege (POLP) is the practice of limiting access to the minimal level that will allow normal functioning. Applied to employees, the principle of least privilege translates to giving people the lowest level of user rights that they can have and still do their jobs. The principle is also applied to things other than people, including programs and processes.

Download this free guide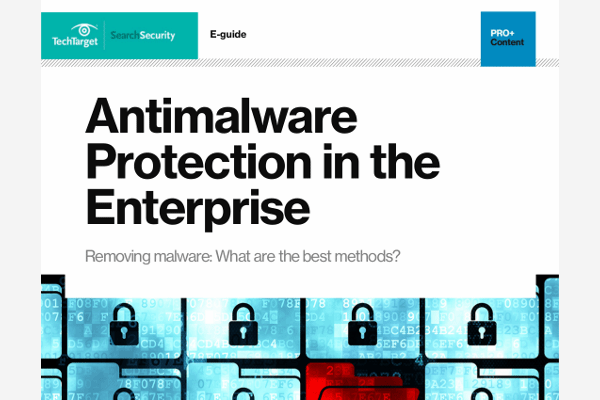 Go Now: Malware Protection Best Practices
Should security teams clean up the malware and move on or format the hard drives to start over with a clean system? In this expert guide, security pros weigh in on how antimalware protects the enterprise.
By submitting your personal information, you agree that TechTarget and its partners may contact you regarding relevant content, products and special offers.
You also agree that your personal information may be transferred and processed in the United States, and that you have read and agree to the Terms of Use and the Privacy Policy.
The principle of least privilege originated in the United States Department of Defense in the 1970s. The principle was designed to limit the potential damage of any security breach, whether accidental or malicious.
In a personal computing context, you can increase security by using an account without administrative rights. Operating in administrative mode can make your system vulnerable to malicious coding online that would be denied access if you were operating with lower permission levels. Some operating systems have least privilege built in. For example, Vista's user account control (UAC) has two operational modes, one with and one without administrative privileges. Even in the latter mode, however, explicit permission is required for external system access.
A related concept, privilege bracketing, involves ensuring that when permission levels must be raised temporarily that the higher level is in effect for the briefest possible time. So, for example, you might log on to an administrative account when necessary for some task and immediately revert to a lower-level account as soon as that task is complete.
The principle of least privilege is also known as the principle of least authority (POLA).
Continue Reading About principle of least privilege (POLP)
Dig Deeper on Information security policies, procedures and guidelines
PRO+
Content
Find more PRO+ content and other member only offers, here.