1) In telecommunications generally, a probe is an action taken or an object used for the purpose of learning something about the state of the network. For example, an empty message can be sent simply to see whether the destination actually exists. Ping is a common utility for sending such a probe.
Network Security Visibility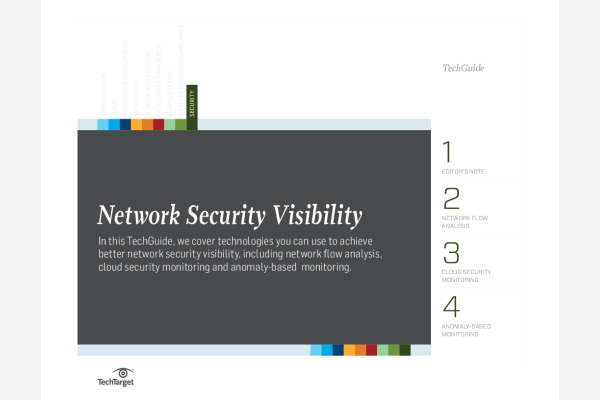 Ensuring comprehensive network security visibility is no easy task. Uncover expert tips on how to improve network security visibility with network flow analysis tools, cloud security monitoring solutions, and anomaly-based monitoring technology.
By submitting your email address, you agree to receive emails regarding relevant topic offers from TechTarget and its partners. You can withdraw your consent at any time. Contact TechTarget at 275 Grove Street, Newton, MA.
You also agree that your personal information may be transferred and processed in the United States, and that you have read and agree to the Terms of Use and the Privacy Policy.

2) A probe is a program or other device inserted at a key juncture in a network for the purpose of monitoring or collecting data about network activity.
3) Relative to computer security in a network, a probe is an attempt to gain access to a computer and its files through a known or probable weak point in the computer system.
4) In semiconductor testing, a probe card is a microchip placed in a circuit in order to test its signals.
PRO+
Content
Find more PRO+ content and other member only offers, here.