signature analysis
Signature analysis has two meanings. It can involve scrutinizing human signatures in order to detect forgeries and it can be a troubleshooting technique in which an AC signal with a specific waveform is applied across a component.
Looking for something else?
TECHNOLOGIES
This Content Component encountered an error
Signature analysis is either of two distinct processes.
Network Security Visibility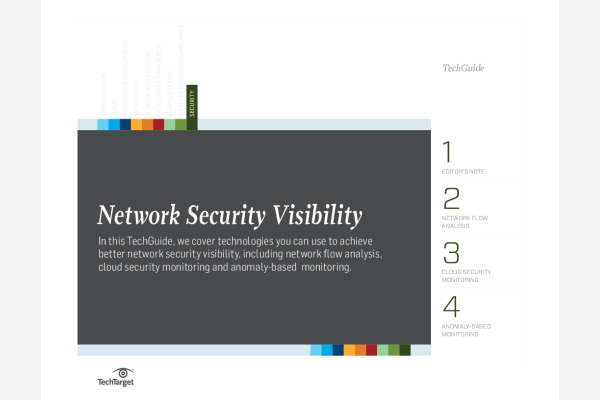 Ensuring comprehensive network security visibility is no easy task. Uncover expert tips on how to improve network security visibility with network flow analysis tools, cloud security monitoring solutions, and anomaly-based monitoring technology.
By submitting your email address, you agree to receive emails regarding relevant topic offers from TechTarget and its partners. You can withdraw your consent at any time. Contact TechTarget at 275 Grove Street, Newton, MA.
You also agree that your personal information may be transferred and processed in the United States, and that you have read and agree to the Terms of Use and the Privacy Policy.

1. Signature analysis is the scrutinizing of human signatures in order to detect forgeries. The analysis of a human signature involves the use of specialized software to evaluate not only the contours, but the movements originally made to create, a signature. Forged signatures tend to be produced more slowly than genuine ones. Even if the author speeds up the forgery process, it is impossible to duplicate the motion-versus-time function that would take place in a genuine signature. The software can also compare multiple signatures. Because of the variations found in a single person's multiple signatures, any electronically captured signature can only be used once. Two identical signatures suggest that at least one of them represents an attempt at fraud.
Human signature analysis is used in the banking, government, insurance, and health-care industries, and has gained popularity in recent years as a tool to combat identity theft.
2. In analog electronics, signature analysis is a troubleshooting technique in which an AC (alternating-current) signal with a specific waveform (usually a sine wave) is applied across a component. The resulting current-versus-voltage characteristic, called the analog signature, is rendered on an oscilloscope, with current displayed along the vertical axis and voltage displayed along the horizontal axis. The resulting analog signature is unique for each particular type of "healthy" component (resistor, capacitor, or diode, for example). Any deviation from the normal signature strongly suggests the existence of a fault in that component.
Analog signature analysis is used in complex electronic systems to troubleshoot printed-circuit boards to the component level.
Continue Reading About signature analysis
PRO+
Content
Find more PRO+ content and other member only offers, here.