single-factor authentication (SFA)
Single-factor authentication (SFA) is the traditional security process that requires a user name and password before granting access to the user... (Continued)
Looking for something else?
TECHNOLOGIES
Single-factor authentication (SFA) is the traditional security process that requires a user name and password before granting access to the user.
IT Acronyms - A Quick Reference Guide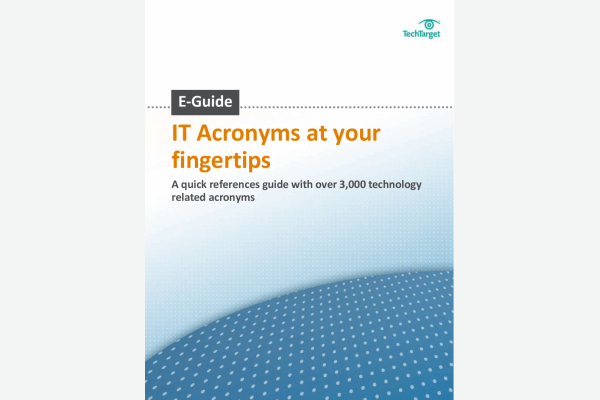 Download this free quick reference guide with over 3,000 IT acronyms; including a special section of the top 15 acronyms you need to know today.
By submitting you agree to receive email communications from TechTarget and its partners. Privacy Policy Terms of Use.

SFA security relies on the diligence of the user, who should take additional precautions -- for example, creating a strong password and ensuring that no one can access it. For applications that require greater security, it may be advisable to implement more complex systems, such as multifactor authentication.
In a two-factor authentication system, the user provides dual means of identification, one of which is typically a physical token, such as a card, and the other of which is typically something memorized, such as a security code.
Dig deeper on Enterprise Single Sign-On (SSO)