A smart card is a plastic card about the size of a credit card, with an embedded microchip that can be loaded with data, used for telephone calling, electronic cash payments, and other applications, and then periodically refreshed for additional use. Currently or soon, you may be able to use a smart card to:

Download this free guide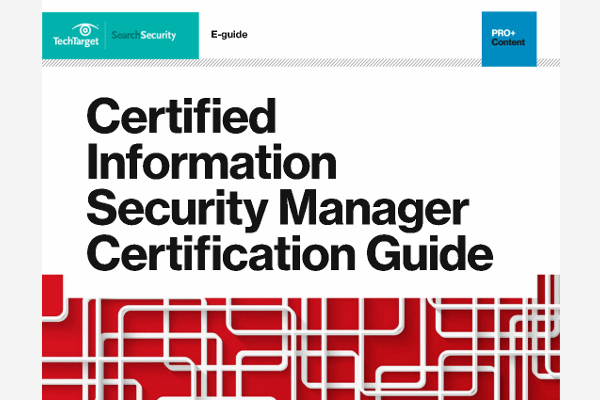 Download Your Guide to the ISACA CISM Certification
Take a closer look at the ISACA Certified Information Security Manager certification, including the value it provides security professionals, how it compares to other security professionals, and what the CSX program offers
By submitting your personal information, you agree that TechTarget and its partners may contact you regarding relevant content, products and special offers.
You also agree that your personal information may be transferred and processed in the United States, and that you have read and agree to the Terms of Use and the Privacy Policy.

Dial a connection on a mobile telephone and be charged on a per-call basis
Establish your identity when logging on to an Internet access provider or to an online bank
Pay for parking at parking meters or to get on subways, trains, or buses
Give hospitals or doctors personal data without filling out a form
Make small purchases at electronic stores on the Web (a kind of cybercash)
Buy gasoline at a gasoline station
Over a billion smart cards are already in use. Currently, Europe is the region where they are most used. Ovum, a research firm, predicts that 2.7 billion smart cards will be shipped annually by 2003. Another study forecasts a $26.5 billion market for recharging smart cards by 2005. Compaq and Hewlett-Packard are reportedly working on keyboards that include smart card slots that can be read like bank credit cards. The hardware for making the cards and the devices that can read them is currently made principally by Bull, Gemplus, and Schlumberger.
How Smart Cards Work
A smart card contains more information than a magnetic stripe card and it can be programmed for different applications. Some cards can contain programming and data to support multiple applications and some can be updated to add new applications after they are issued. Smart cards can be designed to be inserted into a slot and read by a special reader or to be read at a distance, such as at a toll booth. Cards can be disposable (as at a trade-show) or reloadable (for most applications).
An industry standard interface between programming and PC hardware in a smart card has been defined by the PC/SC Working Group, representing Microsoft, IBM, Bull, Schlumberger, and other interested companies. Another standard is called OpenCard. There are two leading smart card operating systems: JavaCard and MULTOS.
Dig Deeper on Security Token and Smart Card Technology
PRO+
Content
Find more PRO+ content and other member only offers, here.