A snoop server is a server that uses a packet sniffer program to capture network traffic for analysis. Used to identify security risks and/or to monitor employees' activities (such as Web sites visited), a snoop program puts network interfaces into promiscuous mode. Promiscuous mode allows the system to access all the data in each network packet - instead of only routing-related information - including those packets intended for other computers. Packet data is typically captured to a file for later analysis and reporting. Any computer on a network can use a snoop program, although - at least for administrative purposes - they are most often installed on servers. Snooping is also a popular means of illicitly collecting network data; sometimes an administrative snoop server finds a previously undetected node operating for this purpose. The Sun Solaris operating system furnishes an administrative snoop command that captures packets and displays either a single line packet summary or a very detailed description.
Network Security Visibility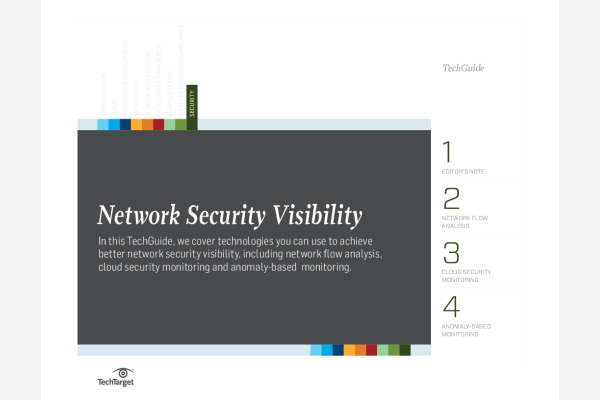 Ensuring comprehensive network security visibility is no easy task. Uncover expert tips on how to improve network security visibility with network flow analysis tools, cloud security monitoring solutions, and anomaly-based monitoring technology.
By submitting your email address, you agree to receive emails regarding relevant topic offers from TechTarget and its partners. You can withdraw your consent at any time. Contact TechTarget at 275 Grove Street, Newton, MA.
You also agree that your personal information may be transferred and processed in the United States, and that you have read and agree to the Terms of Use and the Privacy Policy.

Continue Reading About snoop server
PRO+
Content
Find more PRO+ content and other member only offers, here.