In computer security, a stealth virus is a computer virus that uses various mechanisms to avoid detection by antivirus software. Generally, stealth describes any approach to doing something while avoiding notice. Viruses that escape notice without being specifically designed to do so -- whether because the virus is new, or because the user hasn't updated their antivirus software -- are sometimes described as stealth viruses too. Stealth viruses are nothing new: the first known virus for PCs, Brain (reportedly created by software developers as an anti-piracy measure), was a stealth virus that infected the boot sector in storage.
Download this guide to become a Web App Security superhero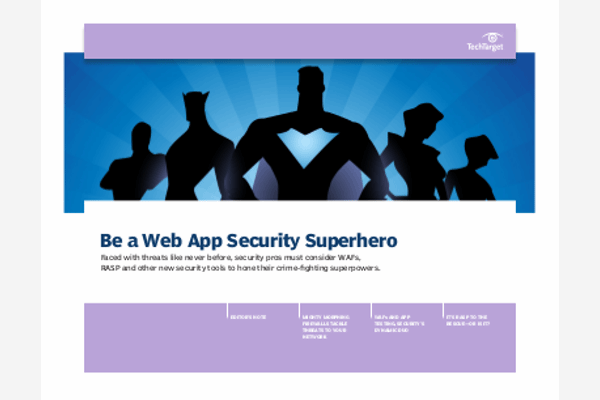 As web apps continue to face advanced attacks, protecting them requires more fine-tuning in order to match your app's distinct characteristics. Take advantage of this three part guide to access best practices for boosting your web defense and learn the latest in how to secure web apps on your enterprise network.
By submitting your email address, you agree to receive emails regarding relevant topic offers from TechTarget and its partners. You can withdraw your consent at any time. Contact TechTarget at 275 Grove Street, Newton, MA.
You also agree that your personal information may be transferred and processed in the United States, and that you have read and agree to the Terms of Use and the Privacy Policy.

Typically, when an antivirus program runs, a stealth virus hides itself in memory, and uses various tricks to also hide changes it has made to any files or boot records. The virus may maintain a copy of the original, uninfected data and monitor system activity. When the program attempts to access data that's been altered, the virus redirects it to a storage area maintaining the original, uninfected data. A good antivirus program should be able to find a stealth virus by looking for evidence in memory as well as in areas that viruses usually attack.
The term stealth virus is also used in medicine, to describe a biological virus that hides from the host immune system.
Dig Deeper on Malware, Viruses, Trojans and Spyware
PRO+
Content
Find more PRO+ content and other member only offers, here.