Steganography (pronounced STEHG-uh-NAH-gruhf-ee, from Greek steganos, or "covered," and graphie, or "writing") is the hiding of a secret message within an ordinary message and the extraction of it at its destination. Steganography takes cryptography a step farther by hiding an encrypted message so that no one suspects it exists. Ideally, anyone scanning your data will fail to know it contains encrypted data.

Download this free guide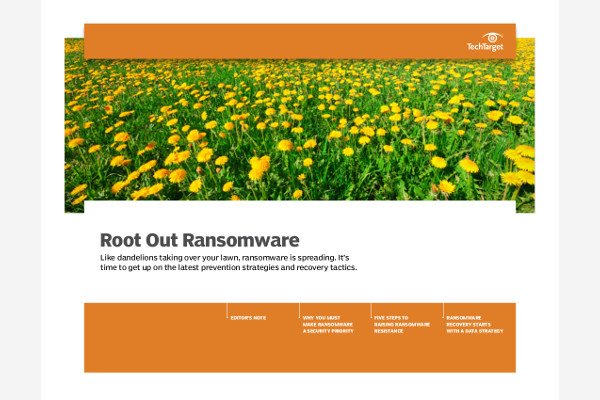 Download Now: Why You Must Make Ransomware A Security Priority
Hackers' use of ransomware is growing and getting more sophisticated. Download our expert handbook for concrete actions to take now to harden defenses and protect your enterprise from becoming a ransomware victim.
By submitting your personal information, you agree that TechTarget and its partners may contact you regarding relevant content, products and special offers.
You also agree that your personal information may be transferred and processed in the United States, and that you have read and agree to the Terms of Use and the Privacy Policy.
In modern digital steganography, data is first encrypted by the usual means and then inserted, using a special algorithm, into redundant (that is, provided but unneeded) data that is part of a particular file format such as a JPEG image. Think of all the bits that represent the same color pixels repeated in a row. By applying the encrypted data to this redundant data in some random or nonconspicuous way, the result will be data that appears to have the "noise" patterns of regular, nonencrypted data. A trademark or other identifying symbol hidden in software code is sometimes known as a watermark.
Recently revived, this formerly obsolete term gained currency in its day (1500) from a work by Johannes Trithemius, Steganographia, ostensibly a system of angel magic but also claiming to include a synthesis of how to learn and know things contained within a system of cryptography. The book was privately circulated but never published by the author because those who read it found it rather fearsome.
Continue Reading About steganography
Dig Deeper on Emerging Information Security Threats
PRO+
Content
Find more PRO+ content and other member only offers, here.