talking Trojan
A talking Trojan is a Trojan horse program that mocks the user of an infected PC with a repeating audio message while it deletes the entire contents of a hard drive. The first outbreak of the talking Trojan was called "BotVoice.A Trojan" and was detected by security vendor Panda Software SA in the summer of 2007. (Continued...)
Looking for something else?
A talking Trojan is a Trojan horse that mocks the user of an infected PC with a repeating audio message while it deletes the entire contents of a hard drive. Security vendor Panda Software SA detected the first talking Trojan, BotVoice.A, in the summer of 2007.
Network Security Visibility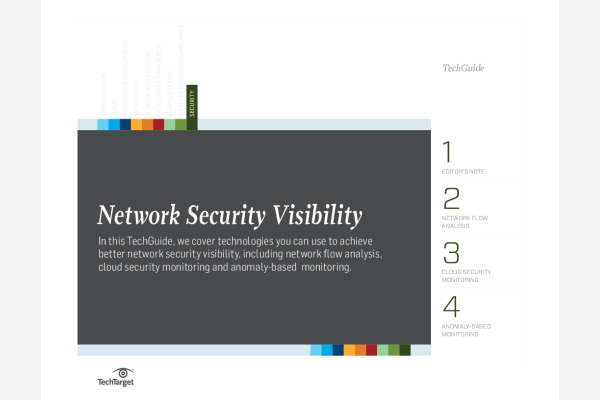 Ensuring comprehensive network security visibility is no easy task. Uncover expert tips on how to improve network security visibility with network flow analysis tools, cloud security monitoring solutions, and anomaly-based monitoring technology.
By submitting your personal information, you agree to receive emails regarding relevant products and special offers from TechTarget and its partners. You also agree that your personal information may be transferred and processed in the United States, and that you have read and agree to the Terms of Use and the Privacy Policy.

PandaSoft warns that infection can occur through multiple vectors, including:
Once the talking Trojan has been installed, the application uses the Windows text reader to play the following text:
"You have been infected. I repeat you have been infected and your system files has [sic] been deleted. Sorry. Have a nice day and bye bye."
The Trojan prevents certain file types from running. Disabled file extensions include BAT, COM, EXE and MP3. BotVoice.A also disables the Windows registry editor and the Task Manager which can make it difficult for the average user to stop active processes and undo deletions.
Continue Reading About talking Trojan
PRO+
Content
Find more PRO+ content and other member only offers, here.