universal authentication definition
Universal authentication, also known as single sign-on (SSO), is a network identity-verification method that allows users to move from site to site securely without having to enter identifying information multiple times.
Download Your Guide to the ISACA CISM Certification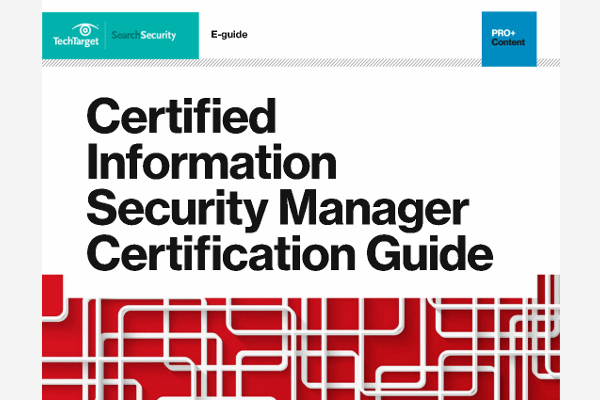 Take a closer look at the ISACA Certified Information Security Manager certification, including the value it provides security professionals, how it compares to other security professionals, and what the CSX program offers
By submitting your email address, you agree to receive emails regarding relevant topic offers from TechTarget and its partners. You can withdraw your consent at any time. Contact TechTarget at 275 Grove Street, Newton, MA.
You also agree that your personal information may be transferred and processed in the United States, and that you have read and agree to the Terms of Use and the Privacy Policy.

Authentication (in contrast to authorization) is the process of determining whether or not an entity attempting to access a network or site is actually who or what it claims to be. With universal authentication, a subscriber enters one set of parameters (such as a username and password) at the start of every network session. The authentication data for any site visited thereafter is automatically generated for the duration of that session.
One of the biggest problems with Internet security is the fact that every Web site has its own authentication system. A typical Internet user, who has two or three Web-based e-mail addresses and frequents half a dozen online vendors to buy or sell things, must memorize several usernames and passwords. This can be difficult unless the authentication data is written down or stored as a text file, which then becomes a security issue. Universal authentication can eliminate this problem without compromising security or privacy.
Continue Reading About universal authentication
Dig Deeper on Web Authentication and Access Control
PRO+
Content
Find more PRO+ content and other member only offers, here.
Margaret Rouse asks:

When is universal authentication not a good idea?