wildcard certificate definition
A wildcard certificate is a digital certificate that is applied to a domain and all its subdomains.
Network Security Visibility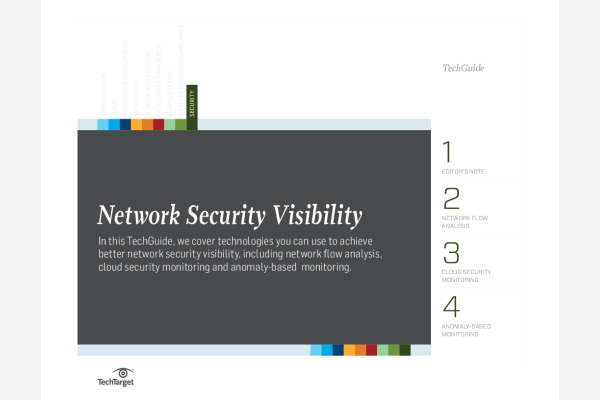 Ensuring comprehensive network security visibility is no easy task. Uncover expert tips on how to improve network security visibility with network flow analysis tools, cloud security monitoring solutions, and anomaly-based monitoring technology.
By submitting your email address, you agree to receive emails regarding relevant topic offers from TechTarget and its partners. You can withdraw your consent at any time. Contact TechTarget at 275 Grove Street, Newton, MA.
You also agree that your personal information may be transferred and processed in the United States, and that you have read and agree to the Terms of Use and the Privacy Policy.

Wildcard notation consists of an asterisk and a period before the domain name. Secure Sockets Layer (SSL) certificates often use wildcards to extend SSL encryption to subdomains. A conventional SSL certificate works on a single domain, for example www.domain.com. A wildcard certificate for *.domain.com will also protect mail.domain.com, vpn.domain.com, payment.domain.com, etc.
Extending a single certificate to subdomains rather than purchasing separate certificates can save money and make administration easier. The disadvantage, however, is that if a certificate has to be revoked on one subdomain, it has to be revoked on all the others as well. If a subdomain like payment.domain.com is compromised, for example, so are the mail and vpn subdomains. Purchasing separate certificates may cost a bit more and require more adminstration, but it also ensures that each subdomain is individually protected.
See also: SSL VPN
PRO+
Content
Find more PRO+ content and other member only offers, here.