Essential Guide
How to hone an effective vulnerability management program
A comprehensive collection of articles, videos and more, hand-picked by our editors
zero-day exploit
A zero-day exploit is one that takes advantage of a security vulnerability on the same day that the vulnerability becomes generally known...(Continued)
FROM THE ESSENTIAL GUIDE:
A zero-day exploit is one that takes advantage of a security vulnerability on the same day that the vulnerability becomes generally known. There are zero days between the time the vulnerability is discovered and the first attack.
Network Security Visibility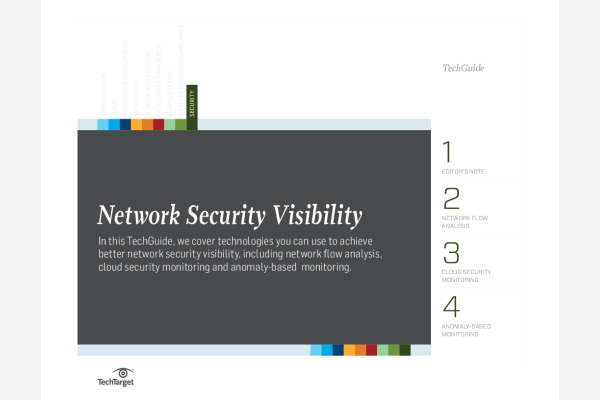 Ensuring comprehensive network security visibility is no easy task. Uncover expert tips on how to improve network security visibility with network flow analysis tools, cloud security monitoring solutions, and anomaly-based monitoring technology.
By submitting your personal information, you agree to receive emails regarding relevant products and special offers from TechTarget and its partners. You also agree that your personal information may be transferred and processed in the United States, and that you have read and agree to the Terms of Use and the Privacy Policy.

Ordinarily, when someone detects that a software program contains a potential security issue, that person or company will notify the software company (and sometimes the world at large) so that action can be taken. Given time, the software company can fix the code and distribute a patch or software update. Even if potential attackers hear about the vulnerability, it may take them some time to exploit it; meanwhile, the fix will hopefully become available first.
Sometimes, however, a hacker may be the first to discover the vulnerability. Since the vulnerability isn't known in advance, there is no way to guard against the exploit before it happens. Companies exposed to such exploits can, however, institute procedures for early detection:
Continue Reading About zero-day exploit