Essential Guide
How to hone an effective vulnerability management program
A comprehensive collection of articles, videos and more, hand-picked by our editors
zero-day vulnerability
A zero-day vulnerability is a flaw in software, hardware or firmware that is exploited as soon as or before it becomes generally known to the public.
FROM THE ESSENTIAL GUIDE:
A zero-day vulnerability is a flaw that leaves software, hardware or firmware defenseless against an attack that occurs the very same day the vulnerability is discovered. Such an attack is called a zero-day exploit, meaning that there are zero days between the time the vulnerability is discovered and the first attack.
Download: IT Acronyms - A Quick Reference Guide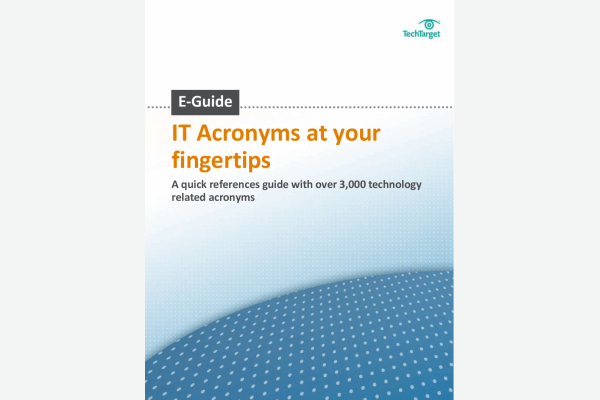 Download this free quick reference guide with over 3,000 IT acronyms; including a special section of the top 15 acronyms you need to know today.
By submitting your personal information, you agree to receive emails regarding relevant products and special offers from TechTarget and its partners. You also agree that your personal information may be transferred and processed in the United States, and that you have read and agree to the Terms of Use and the Privacy Policy.

The majority of vulnerabilities that make zero-day attacks possible are caused by poor software code. Unfortunately information about such vulnerabilities is increasingly being sold or traded on the darknet. To debug vulnerabilities, developers must create and release a patch and enterprises must implement the patch in a timely manner. Enterprises can reduce the likelihood of falling prey to an zero-day attack by implementing enterprise information security best practices, including:
Continue Reading About zero-day vulnerability
PRO+
Content
Find more PRO+ content and other member only offers, here.