Learn how DLP technologies lock down enterprise assets
With networks getting increasingly complex, data security is at a premium. This Security School examines DLP technologies and how they secure sensitive data in this insecure age.
Introduction
As business gets increasingly competitive -- and hackers more creative and aggressive -- securing sensitive company data is more important and more difficult than ever. It's no surprise, then, that data loss prevention tops the list of infosec pros responsibilities. This school, on DLP technologies, tools and strategies, outlines how best to keep corporate data safe. In his videos, tips and podcast, expert Kevin Beaver, CISSP, offers advice culled from his decades in the info security field to help you determine what DLP tools and technologies to consider and policy moves to make to keep corporate data secure.
Once you've reviewed the parts of this Security School on DLP take the quiz to see how much you have learned about DLP technologies, tools and tactics. Passing the quiz earns you one CPE credit from (ISC)2.

Download this free guide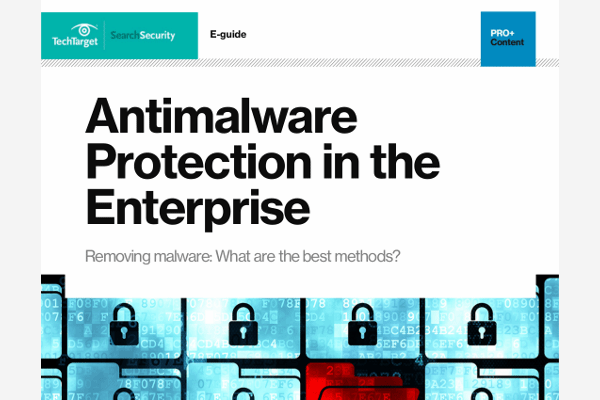 Go Now: Malware Protection Best Practices
Should security teams clean up the malware and move on or format the hard drives to start over with a clean system? In this expert guide, security pros weigh in on how antimalware protects the enterprise.
By submitting your personal information, you agree that TechTarget and its partners may contact you regarding relevant content, products and special offers.
You also agree that your personal information may be transferred and processed in the United States, and that you have read and agree to the Terms of Use and the Privacy Policy.
1

Learning links

-
Learn what DLP technologies can do for data security
Preventing the loss of valuable corporate data is a key concern now for infosec pros. The following lessons of this Security School cover the latest on DLP technologies and security policy strategies that can help keep hostile actors at bay.