Get started
Bring yourself up to speed with our introductory content.
Formulating and managing online identity and access control
Identity and access management keeps getting more complex, what with cloud and mobile devices complicating the network security picture. This guide offers concrete advice on how to stay on top of the IAM environment in your enterprise.
Introduction
The surge of disruptive technologies like cloud-based systems, mobile apps and BYOD makes identity and access management (IAM) an increasingly difficult and complex task for infosec pros. This guide covers the fundamentals of IAM and associated issues, including the business concept and technology. It delves into how mobility impacts IAM and also covers issues like password policy and management, Active Directory and LDAP security, and provisioning tools for the enterprise user. It also delves into the now critical issue, privilege creep -- how to recognize it and remedies to stop it. This guide will help you plan, implement and manage an effective IAM program in your enterprise.
1

IAM CONCEPTS

-
The basics
Identity and access control is nothing new but it certainly is changing, just as the network too is changing. While always intended to keep the network secure by building controls around who can access it, now IAM must also adapt to new developments, like the cloud, the proliferation of employee mobile devices, software as a service (SaaS), not to mention compliance requirements. In this module, you'll gain an understanding of what IAM is and how the concept in general, and IAM products in particular, have adapted to new technological advances.
2

PASSWORDS

-
Password management and policy
Passwords are central to securing the network and, therefore, password management is central to IAM. This section examines the password management tools out there, how best to use them and what to avoid.

Download this free guide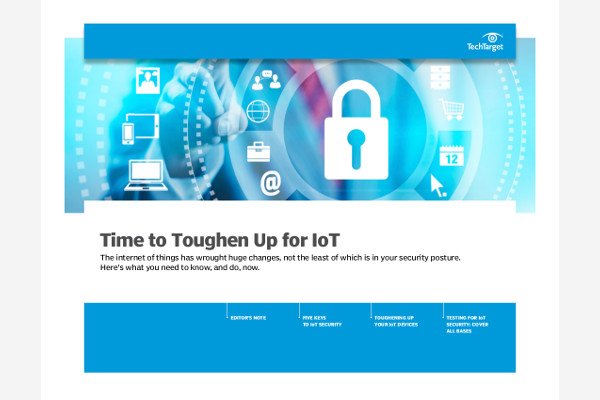 Download: IoT Security Best Practices
For many, security tops the list of IoT challenges. Our new handbook is filled with best practices for IoT security, looking at raising awareness of potential security threats wrought by IoT, how to test your defenses in the IoT era, and more.
By submitting your personal information, you agree that TechTarget and its partners may contact you regarding relevant content, products and special offers.
You also agree that your personal information may be transferred and processed in the United States, and that you have read and agree to the Terms of Use and the Privacy Policy.
3

PRIVILEGED USERS

-
Privileged users, privilege creep and tools that can manage them
The security breach by Edward Snowden, the NSA employee who stole and released thousands of sensitive documents, has succeeded in making enterprises more aware of the threat of "inside" attacks on their system security. But has awareness led to action? In this module learn about the issue of insider attacks, the danger of so-called privilege creep and ways to manage such security hazards.
4

MOBILE

-
Mobile IAM
Once BYOD hit the enterprise, IAM got a whole lot more complicated. In this module learn how to secure identity and access even in a large enterprise where employees bring in multiple personal devices each day. Mobility has changed just about everything in the information security world, and IAM is no exception.
5

AD AND LDAP

-
Active Directory and LDAP
Active Directory (AD) is a key aspect of IAM. A directory holds user account information and AD is Microsoft's trademarked system to, among other things, authenticate and authorize users and computers by checking submitted passwords and determining whether the person signing on is a regular user or an administrator. The Lightweight Directory Access Protocol (LDAP) is a vendor-neutral industry standard for directories. It's commonly used, for instance, to provide users the ability to conduct a single sign-on -- that is, to input just one password but access many services. This section looks in depth at both AD and LDAP, reviewing recent developments and methods of making these vital services, and related ones, more secure.
6

VIDEO

-
Experts delve into current IAM issues
Watch these videos for expert insights into the issues affecting IAM today.
Video
Even after the Snowden affair, many enterprises are failing to manage carefully the extensive access network administrators have. In this video, Philip Lieberman, of Lieberman Software, explains why infosec pros must have a privileged account management process.
Video
Too many Internet users assign the same password to multiple accounts, ones that contain sensitive and financial information. In this video the CISO of Paypal discusses his hope that the new Fast IDentity Online Alliance will help improve password security.