Manage
Learn to apply best practices and optimize your operations.
How to attack DDoS threats with a solid defense plan
You can best attack DDoS threats by being well-informed about what your systems are up against and using that knowledge to craft an anti-DDoS program. Our collection of expert insights and advice will get you prepared.
Introduction
"Delay is the deadliest form of denial," said British historian C. Northcote Parkinson. He was writing a century ago, but his words still ring true. Especially when it comes to coping with distributed denial-of-service (DDoS) attacks, which are increasing in number and growing more sophisticated. But you can attack DDoS threats by understanding them and preparing your defense and response strategies.
This guide delves into all aspects of the DDoS threat. It includes information on the most recent news-making attacks and explains steps you can take right now to protect your systems. It also explores how to create an effective defense strategy to counter DDoS now and in the future.
Not surprisingly, the best offense when it comes to DDoS is a good defense -- that is, a thought-out and well-tested anti-DDoS program. Inevitably, you'll face a DDoS attack in your career. Read on to get up to date on the DDoS attacks coming at you and plan your response now.
1

Strategy now

-
Why you need to weigh options now for your anti-DDoS program
DDoS attacks are getting more frequent and more sophisticated and simply hoping they won't happen to you isn't an effective strategy. Criminals are out to take down your business, so now's the time to develop and test your DDoS defense plans. Learn the nature of the problem and why and how an anti-DDoS program is essential.
2

Recent attacks

-
Knowledge is power: Reports on recent attacks and attack responses
Some recent DDoS attacks paint a scary picture. Some reports say that a hacker who needs tech help can hire it for dollars an hour. Others reports show that often a DDoS attack might be camouflage for something far worse. Learn about recent attacks here, and the anti-DDoS programs some organizations are using to thwart them.

Download this free guide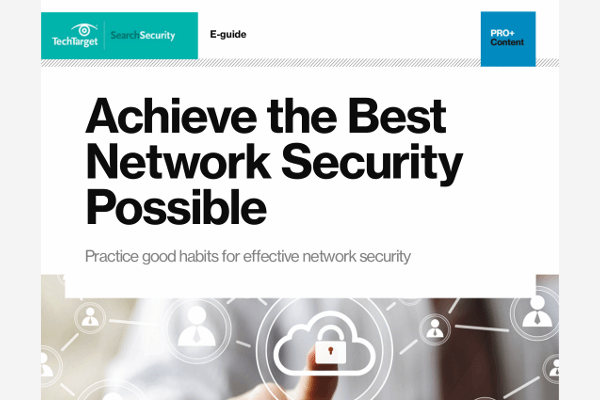 5 Ways to Prevent Ransomware: Download Now
Ransomware attacks are not only becoming more common, they're becoming more creative. In this guide, industry expert Kevin Beaver uncovers 5 ways to prevent a ransomware infection through network security.
By submitting your personal information, you agree that TechTarget and its partners may contact you regarding relevant content, products and special offers.
You also agree that your personal information may be transferred and processed in the United States, and that you have read and agree to the Terms of Use and the Privacy Policy.
3

Solid steps

-
Solid steps to take now to prevent DDoS attacks
In recent years, DDoS attacks have risen to record levels. Now it's time to protect your enterprise systems and attack DDoS. In this section, our experts show you how with directed, practical advice.
4

Evolving strategy

-
How best to attack DDoS threats? With an ever-evolving strategy
As in all things security, the threat is always moving and morphing. In this section our experts cover the latest in DDoS threats, including attacks in the cloud and in the SSDP protocol, among other things. Learn how DDoS attacks are evolving and what you can do to keep your anti-DDoS program updated.
5

Key terms

-
To speak the language of DDoS defense, learn these key terms
Every aspect of IT comes with its own specialized terms; why would it be any different with DDoS? Here are some key terms you need to have under your belt as you make plans to attack DDoS.