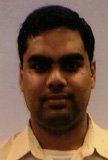 Anand Sastry, featured expert
Anand Sastry is a Senior Security Architect at Savvis Inc. Before joining Savvis, he worked for clients in several industries (large and mid-sized enterprises in financial, healthcare, retail and media) as a member of the security services group for a Big 4 consulting firm. He has experience in network and application penetration testing, security architecture design, wireless security, incident response and security engineering. He is currently involved with network and web application firewalls, network intrusion detection systems, malware analysis and distributed denial of service systems. His current responsibility also includes responding to security incidents at customer sites as part of the Savvis incident response team.

Anand graduated from Rensselaer Polytechnic Institute, with a MS degree in Computer Science. In addition to holding the CISSP certification, Anand holds the GIAC Incident Handling (GCIH) and the GIAC Reverse Engineering Malware (GREM) certifications.

Do you have a question for our experts?