Pro+

Content/Information Security magazine
Thank you for joining!
Access your
Pro+

Content below.
April 2006
Perspectives: Putting out a call for self-defending clients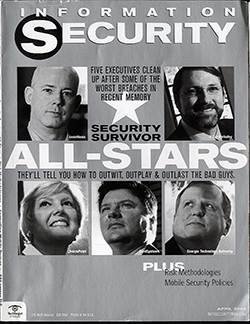 This article is part of the April 2006 issue of Information Security magazine
Network perimeter defenses have crumbled. What we need now are self-defending clients. Today's network perimeter is a lot like the Maginot Line, which the French built after World War I, believing its bunkers, fortresses and traps would stop invasion from the east. But the Germans defeated the tons of concrete and miles of barbed wire by simply going around it, conquering Paris in a mere 35 days. In our modern-day Maginot Network, we watch Trojans flank our firewalls just as the French soldiers watched German tanks surround their fortress. But why have static perimeter defenses become obsolete? The ubiquitous demand for mobile devices makes networks more fluid, with more entry points and increasing complexity. And worms are rapidly evolving, using clever social engineering tricks to produce an endless stream of Trojan attacks that march right through e-mail and Web ports. Your firewall is as useful as a rock in a boulder field when a trusted user naÏvely double-clicks a link and innocently installs insidious spyware on your ...
This Content Component encountered an error