Information Security Blueprint
The goal of an information security blueprint is to gather an organization's requirements, provide a visualization of those requirements and initiate the process of interweaving information security as part of the organization's culture. The blueprint explains an organization's needs, desired results, factors that could influence the outcome and a strategy to execute.
Continue Reading This Article
Enjoy this article as well as all of our content, including E-Guides, news, tips and more.
By submitting your personal information, you agree to receive emails regarding relevant products and special offers from TechTarget and its partners. You also agree that your personal information may be transferred and processed in the United States, and that you have read and agree to the Terms of Use and the Privacy Policy.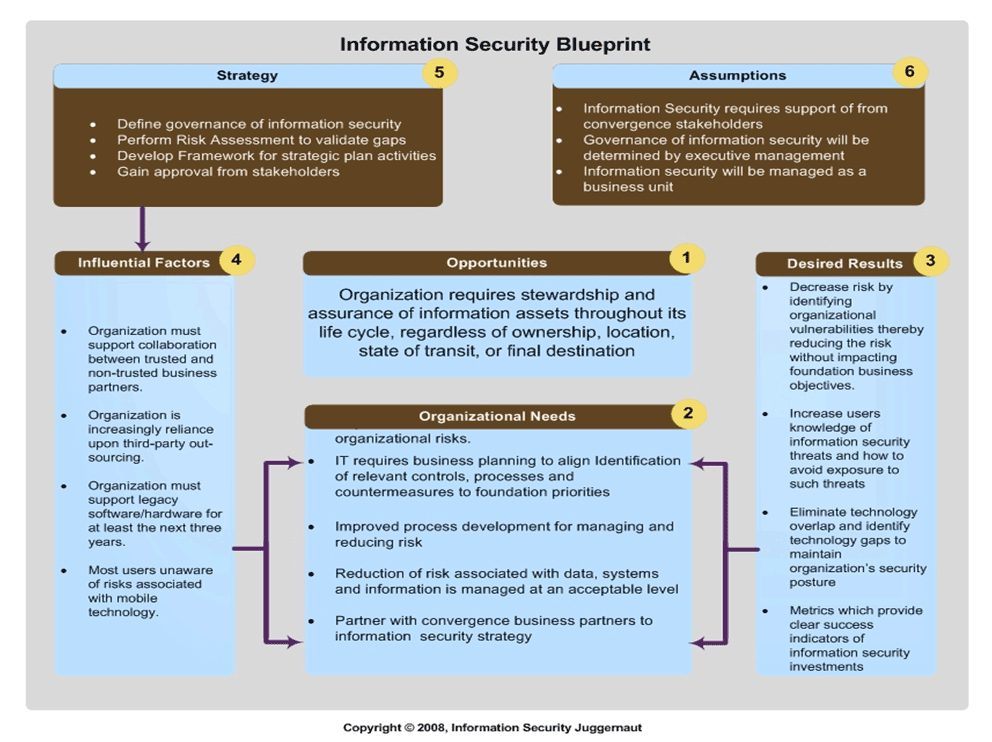 Dig Deeper on Business Management: Security Support and Executive Communications
PRO+
Content
Find more PRO+ content and other member only offers, here.