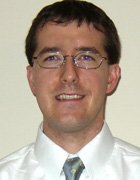 New
This lesson will establish a baseline
data breach prevention strategy
every enterprise should have in place to protect key enterprise data -- such as credit card payment information, intellectual property and customer and employee records. Learn about the importance of a risk assessment and defining and prioritizing potential threats based on your organization's unique criteria; what access controls and audit capabilities that must be in place; what essential technologies you need to secure data; and the key security program elements that can prevent a security lapse from becoming a security breach.
About the expert:
Nick Lewis, CISSP, is an information security architect at Saint Louis University.
In this webcast, you'll learn how to take a realistic, pragmatic look in the mirror to see where your organization's assets are, why breaches happen and how to use limited resources to mount the best possible strategic data breach prevention effort.
How can a specialized organization spot security weaknesses? Nick Lewis offers a process to help niche companies ensure data security.
In this podcast, learn five information security mistakes organizations often make that lead to data breaches, and how to bring resources to bear quickly to mitigate mistakes and avoid a breach.
Quiz: Data breach prevention strategies
Test your knowledge of data breach prevention strategies in this five-question quiz.