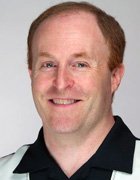 While every CSO and security manager knows the importance of protecting sensitive data, there is still a big gap between that understanding and the actual implementation of tools to do the job. This Data Protection Security School lesson will provide a comprehensive overview of the ways in which data loss prevention technologies can help protect intellectual property and confidential data.
About the author:
Rich Mogull is the founder of Securosis LLC, an independent security consulting practice.
The rash of information thefts, security breaches and data loss incidents in recent years has driven the development of a new breed of products designed to prevent sensitive data from making its way out of enterprise networks. But there is a lot of confusion in the industry about what constitutes a DLP product, how they work and how to deploy them. In this video, viewers will get a primer on the basics of DLP.
Data leak prevention tools effectively reduce the chances that an enterprise's sensitive data will end up where it shouldn't, but several pitfalls can severely curtail a DLP tool's effectiveness. In this tip, Rich Mogull offers several best practices when implementing and using DLP tools.
Deploying a data loss prevention (DLP) solution is just the first step in the process of controlling the sensitive data flowing through your company's network. But DLP solutions need robust policies and procedures to increase their effectiveness. This expert podcast gives advice for developing comprehensive DLP policies for locking down the most valuable information on your organization's network, as well as strategies and tactics for enforcing those policies with users.
Quiz: Data loss prevention
Take this five-question quiz to test your knowledge of Rich Mogull's data loss prevention material.